Bomb hits girls' school in NW Pakistan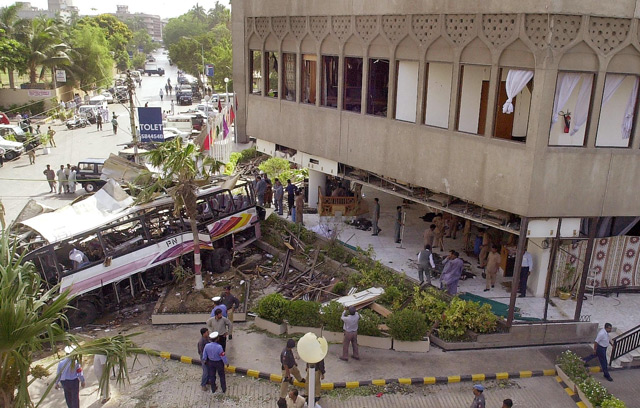 A bomb exploded outside a girls' school in northwestern Pakistan early Monday, wounding two police officers but injuring no students as classes had not yet begun, authorities said.
The bomb at the school in a suburb of Peshawar, capital of Khyber Pakhtunkhwa province, detonated as a counter-terrorism police vehicle drove by, officials said.
"Two counter terrorism department personnel were wounded in the IED (improvise explosive device)," Peshawar police chief Mohammad Tahir told AFP.
A second device was found nearby but was defused, he said.
The blast damaged the main gate of the school and some walls inside, Tahir added.
No group has yet claimed the responsibility for the attack, but Taliban militants opposed to girls' education have bombed hundreds of school in the northwest and tribal areas bordering Afghanistan.
Peshawar, which has suffered for years from militancy and unrest, was the site of Pakistan's deadliest ever attack, a Taliban assault on an army-run school in 2014 that left more than 150 people dead, most of them children.
That bloodshed scarred Pakistanis, already grimly accustomed to atrocities, spurring a crackdown that has seen militant violence drop significantly in the past two years.
Follow Emirates 24|7 on Google News.