Butcher kills man with skewer for girl, sets his body on fire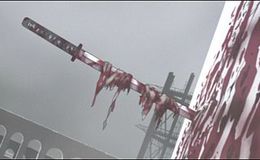 An Indian butcher in Saudi Arabia killed another Indian with a skewer and set his body on fire after an argument over a girl, a newspaper reported on Thursday.
Police arrested the butcher after civil defence men putting out a fire at an apartment found the scorched body of the victim a few days after he was murdered.
The butcher at first denied involvement but confessed during interrogation that he killed the man after a rift over an Indian girl.
Sada newspaper said the girl worked as a housemaid for the victim and had an affair with both men at their separate apartments in the Western Red Sea port of Jeddah.
It said the butcher faces the death penalty for murder while the girl may also be executed for having a relationship with two men and covering up for the killer.
Follow Emirates 24|7 on Google News.