China urges Pakistan to solve Chinese citizen's killing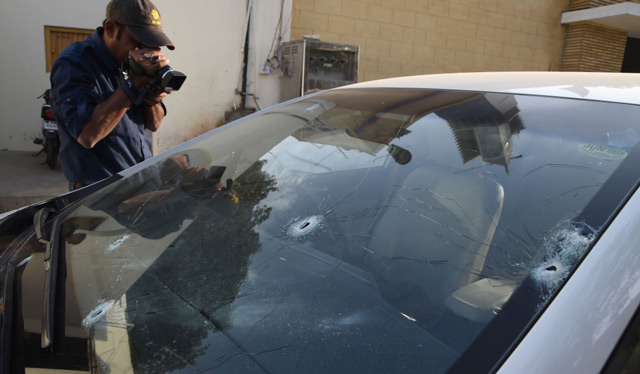 China on Tuesday urged Pakistan to rapidly bring perpetrators to justice after unidentified gunmen shot at two Chinese nationals in the southern city of Karachi, killing one of them.
The two Chinese were in their car in an upmarket area on Monday when the attackers in another car opened fire on their vehicle, according to police, describing it as an apparent "targeted attack".
One of the Chinese suffered two bullet wounds to his head and later succumbed to his injuries, the head of the government hospital said.
"The consulate general of China has sent officials to the hospital and urged the police to solve the case as soon as possible and bring the criminals to justice," foreign ministry spokesman Geng Shuang told a regular briefing.
The two Chinese were working for a shipping company.
Thousands of Chinese engineers and technicians are working in Pakistan.
China is ramping up investment as part of a $54 billion project known as the China-Pakistan Economic Corridor, upgrading infrastructure, power and transport links between its far-western Xinjiang region and Pakistan's Gwadar port.
Last October, Pakistan confirmed the death of two Chinese nationals who were kidnapped in the southwestern city of Quetta, months after the Islamic State group claimed it had killed them.
When asked whether Beijing was concerned about the safety of its citizens in Pakistan, Geng noted Pakistan's government and military have taken a series of counterterrorism and social security measures.
"We support Pakistan's relevant actions to safeguard national security and we believe Pakistan will continue to take measures to safeguard the safety of Chinese institutions and personnel in Pakistan," Geng said.
Follow Emirates 24|7 on Google News.