Jilted Indian man rapes, kills ex-girlfriend: police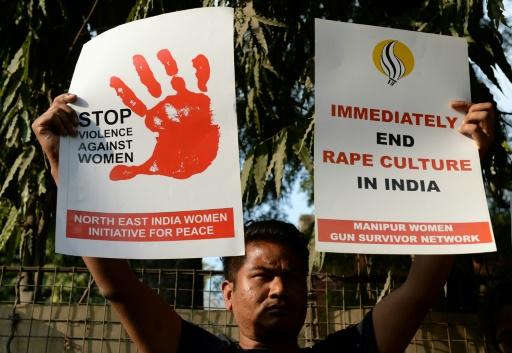 A jilted man who kidnapped and raped his ex-girlfriend before smashing her head with bricks and running her over with a car has been arrested, Indian police said Sunday.
Police in the northern state of Haryana said the 23-year-old victim was abducted by the man and his friend who then allegedly raped and mutilated her, in the latest case of violence in the country.
They then dumped her in an isolated industrial area where a local resident discovered her four days later, on Friday, when they noticed stray dogs nibbling at her mangled body.
"We have arrested two men under various sections - murder and rape also," Jagjeet Singh, spokesman for Sonipat city police in Haryana, told AFP.
"The main accused, Sumit, and she (the victim) were in a relationship but she didn't want to marry him and he lost it. He wanted revenge," he said, adding that an investigation was under way.
Singh said the victim's post-mortem report showed she had been drugged or sedated during the horrific attack.
Women's rights activists and politicians have demanded justice for the victim, whose case echoed the murderous 2012 assault on a student in the Indian capital that sparked mass street demonstrations.
"This savage and bone-chilling incident has shocked the conscience of the nation, reminding each one of us about the crying need for revisiting the important issue of women's safety and security," opposition leader Sonia Gandhi said in a statement late Saturday.
Haryana state chief minister Manohar Lal Khattar called the assault "unfortunate", according to the Press Trust of India.
In a separate case, a 10-year-old was in critical condition in Haryana's Rohtak city after doctors reportedly found she was five months pregnant after her stepfather raped her.
Police have arrested the man, NDTV news network reported.
India has a gruesome record on rape, with New Delhi alone registering 2,199 rape cases in 2015 - an average of six a day.
Nearly 40,000 rape cases are reported every year but the real number is thought to be much higher, with victims wary of how their complaints will be dealt with or the social stigma attached to sex crimes.
There is also disillusion with a sluggish legal system.
Follow Emirates 24|7 on Google News.