Maids without 'wisdom teeth' barred from Saudi: report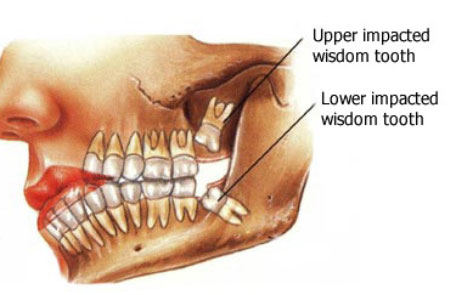 Saudi authorities are denying entry of Asian housemaids who are found without a "wisdom tooth" on the grounds they can not verify their age.
A Saudi newspaper quoted employer Nassir Al Otaibi as saying an Asian maid he had just brought into the Gulf Kingdom was stopped at the airport in the eastern town of Dammam before she was deported as she did not have a wisdom tooth.
"When I enquired about the decision to deport her, they told me that her wisdom tooth has not grown yet," he told Kabar newspaper.
But Saudi authorities said they do not allow the entry of maids who are suspected to have tampered with their real age in their passports.
"Some of them are found to be much younger than the age recorded in their passports," said Lt Colonel Imad Abdul Qadir, immigration spokesman in the eastern region.
"Those who are suspected are medically examined...during investigation, most of them confess that their real age is much below that mentioned in their passport."
ALSO READ:

Egg vandals have Arabian Ranches residents in a scramble – Dubai Police want proof



Black magic man: Cast spell on Moroccan woman for sex, emptied bank account
Follow Emirates 24|7 on Google News.