Man shots his mother dead in Saudi Arabia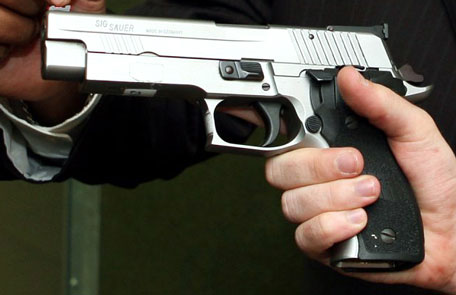 A 40-year-old man shot his mother dead in Saudi Arabia yesterday (Feb 13).
According to a spokesperson from Riyadh Police, they were reported that a man shot his mother dead at around 1.30pm on Saturday.
When police force arrived at the crime scene, they found the old woman dead, and her son who was in his 40s, escaped from the crime scene.
The spokesperson added that they were able to arrest the suspect within few hours, and referred him to the authorities for further investigations.
This story went viral on social media. Many said that the son may not be in his senses, and he must be taking drugs, or is an alcoholic.
"He cannot be normal. How can a normal person shoot his mother dead? What is going on in the society, why such crimes has increased? Authorities must do something to prevent such crimes from taking place in future," said Mahmoud, a Saudi man.
Sultan, another Saudi man shared similar views and said that the man must be under some kind of drugs.
"It is impossible to believe that he is normal. He must be drug addict, or suffering from a mental illness. But the question is how did he get a gun? Possession of guns must be bought under spot light, and government must control the process of selling them."
Follow Emirates 24|7 on Google News.