Over 16 tonnes of hashish seized in Saudi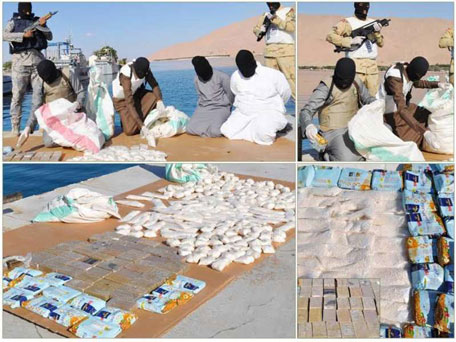 Saudi law enforcers have seized more than 16 tonnes of hashish and 26 million drug pills in four month during counter-narcotic operations that resulted in the death of one police man and five dealers, according to official data.
The interior ministry said 28 policemen and 13 drug smugglers were also injured during clashes between counter-narcotics units and the dealers.
The figures, published by Sabq newspaper, showed 953 smugglers, including 258 Saudis, were arrested during that the four-month period that ended on January 30.
The figures showed police seized 16.1 tonnes of hashish, 401 kg of cocaine, 8.3 kg of heroin, 565 gm of opium, 26.1 million drug pills and other drugs. Police also seized 339 guns, including 36 machine guns during the operations in various parts of the Gulf Kingdom, the largest Arab economy.
The report showed the cops also busted more than SR 26.5 million (Dh26.5 million) in drug money in possession with the smugglers.
Follow Emirates 24|7 on Google News.