Swinging couple held for offering to host orgies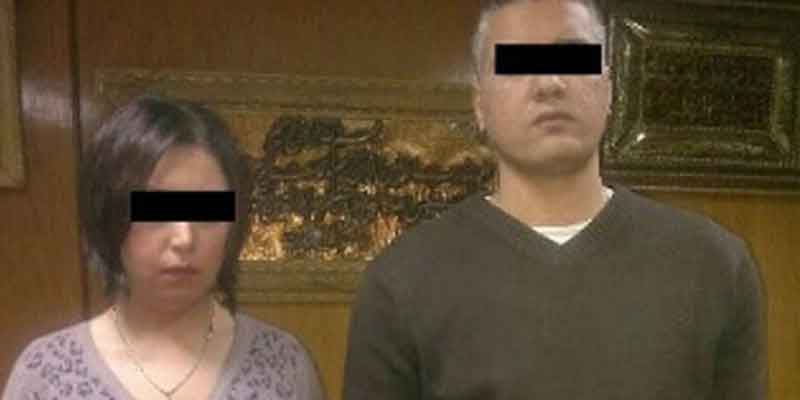 Egyptian Police arrested a married couple who advertised on Facebook to sexually swap spouses and to host orgies at their Cairo apartment, a security official said on Saturday.
The case involving a 30-year-old accountant and his wife of the same age had been referred to prosecutors, the official said, adding that their Facebook posting had been titled "wife-swapping," reported AFP.
Meanwhile, 'Wafd' newspaper reported that Giza Public Prosecution has started investigating the case.
The couple confessed that financial constraints forced them to create a facebook page calling for married couple to participate in wives swapping and orgy for money. The page allegedly received great response.
The wife admitted that her husband offered her to men three times in return of money.
Brigadier General Omar Abdel-Aal, Director, Immoral Anti-Crimes Department, Giza Security Department, said following complaints the department conducted investigations and arrested the couple.
AFP added that In April 2009, a Cairo court sentenced a man to seven years and his wife to three for setting up a swingers' club, according to their lawyer. The court said they confessed to having sex with other couples.
Extra-marital sex is generally frowned upon in Egypt, although couples go ahead with it after obtaining informal marriages, and could lead to prostitution charges.
Dad tortures 10-year old to death over rape
A 10-year old Egyptian girl EH was killed after being tortured by her father after he discovered that she was raped, according to the Egyptian news website Masrawy
The father is a 40-year old man identified as MH, working as technician at the Egyptian House of Folk Arts.
He confessed to killing his daughter because of the mother's misconduct as well as because his daughter had lost her virginity
He said he subjected his daughter to regular torture by beating her and denying her food and water
He said when her health condition worsened he tried to transfer her to the Suzanne Mubarak Hospital located in, but the hospital declared her dead
The website said that General Mohsen Murad, Head of Cairo Security, referred the case to the public prosecution for further investigation.

Teenager allegedly raped by bus driver
An 18-year-old girl was allegedly raped by the driver of a minibus she was travelling in, according to Masrawy website.
The teenager was on her way home in sixth October City in Egypt on Friday, when the driver allegedly drugged and raped her.
When she boarded the bus there was only one other passenger, who got off after sometime. Taking advantage of the situation, the driver allegedly sprayed a solution on her face that made her unconscious.
When she regained her senses, she found herself in industrial area of the city. She discovered she had been raped and her mobile phone and money stolen.
Woman hides pills in lingerie
An Egyptian woman was caught smuggling 910 tablets at Cairo airport according to Al Youm Al Sabea'a.
The woman identified as NS was arrested while she was preparing to board a flight bound to Kuwait.
A female inspector was suspicious of NS and called her for a security check where they showed 910 Tramadol pills hidden in her bra.
The police barred NS from travelling and referred the case to the public prosecution.
The accused confessed that she was carrying the tablets for her husband who was unwell but denied knowing that the drug was prohibited.


Follow Emirates 24|7 on Google News.