Thieves rob man, then apologise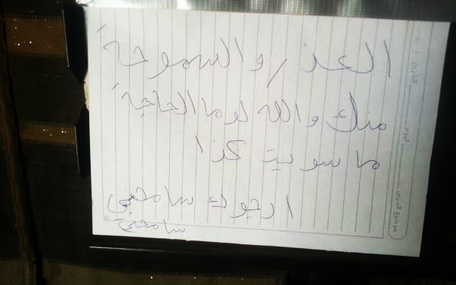 Thieves stole TV sets and other items from a tourism camp in Saudi Arabia and left a message for the owner asking him to forgive them.

Fahd Al Subaei, who owns the camp in the central town of Ramah, told 'Sabq' newspaper that he rented some of his camps to a group of young Saudi men for one day, but had not thought they would rob him on the next day.

"They burgled the camp and left me a message saying: "We did so because we are in bad need. Please forgive us," he said, adding that he informed the police.
Follow Emirates 24|7 on Google News.