UAE says female artists sparked police incident in Saudi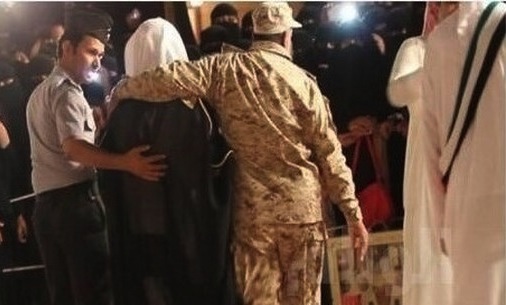 The UAE stand at an annual culture festival in Saudi Arabia has issued a statement clarifying why a religious police man had stormed the stand before he was forced out by members of the Gulf Kingdom's national guards. It said the cop was attracted by the presence of an Emirati female artist at the stand.
Also at the festival in the capital Riyadh, several Saudi religious police men stormed the UAE pavilion on Sunday and evicted three Emirati young men because "they are too handsome," according to the Saudi news website Elaph.
The statement by the UAE stand did not identify the artist but noted that her visit was not previously arranged and that she had come to the UAE pavilion by "coincidence."
READ: Singer who sparked Saudi police incident finally identified
"Her visit to the UAE stand was a coincidence as it was not included in the programme which we had already provided to the festival's management," Saeed Al Kaabi, head of the UAE delegation to the festival, said in a statement.
A U-Tube film published in Saudi newspapers this week showed national guard members were evicting a member of the feared Commission for the Promotion of Virtue and Prevention of Vice from the UAE pavilion at Genaderia festivities in Riyadh after he stormed the stand. The incident triggered furor in the Kingdom, with the Commission Chairman Abdul Latif Al Shaikh calling for an investigation.
In its report, Elaph said several religious cops deployed through the festival rushed into the UAE pavilion on Sunday and escorted three Emirati delegates out.
"A festival official said the three Emiratis were taken out on the grounds they are too handsome and that the Commission members feared female visitors could fall for them," the news service said, adding that the festival's management took urgent measures to deport the three to Abu Dhabi.
Follow Emirates 24|7 on Google News.