Woman with 'honey marijuana' in Kuwait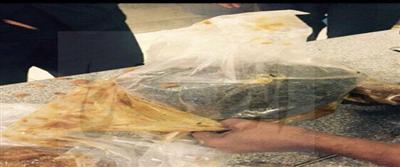 Kuwaiti airport customs men arrested an Asian woman after she tried to smuggle marijuana inside a honey jar, a newspaper reported on Monday.

The unidentified woman had just cleared passport control at Kuwait International Airport and headed for the customs section.

Suspecting her confusion, they customs men decided to search her bags, which contained a large jar of honey.

"They found that the jar contained more marijuana than honey. The woman was arrested and referred to the concerned authorities," 'Al Watan' daily said.
Follow Emirates 24|7 on Google News.