Yemeni who raped teen daughter demands death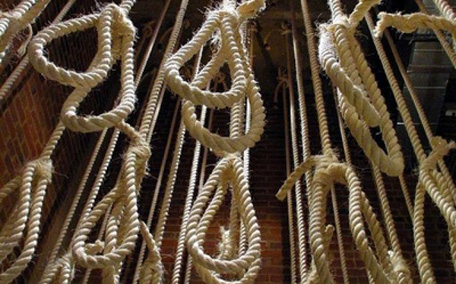 A Yemeni man who raped his teen age daughter blamed the 'devil' for the crime and asked court to hang him, newspapers reported on Monday.
Mahmoud Mufleh, 34, said he could still not believe he had raped his own daughter while the prosecutor said it was the first time he handled such a "horrible" case.
Newspapers said Mufleh has been slapped and beaten up by almost every inmate at the prison in the capital Sanaa although most of them are convicted criminals.
Newspapers in the Arab country said Mufleh, who divorced his wife four months ago, rushed his daughter to hospital, but the girl's aunt and doctors discovered she was raped and reported the case to the police.
"I committed this crime after Al Shaytan (devil) whispered to me to do it and made me believe that she is not my daughter but an adult girl," Mufleh said.
"I am not too sure if it was me who perpetrated this crime. It's a nightmare and I regret what happened every minute. I want to be hanged for this."
Newspapers said inmates at the central jail in Sanaa beat, slapped and insulted Mufleh almost daily and quoted a prisoner as saying: "We have told this man that we have committed all types of crimes, including murder and drug smuggling, but not like his crime… even the devil will not do what he did."
Follow Emirates 24|7 on Google News.