Weinstein accused of assaulting 16-year-old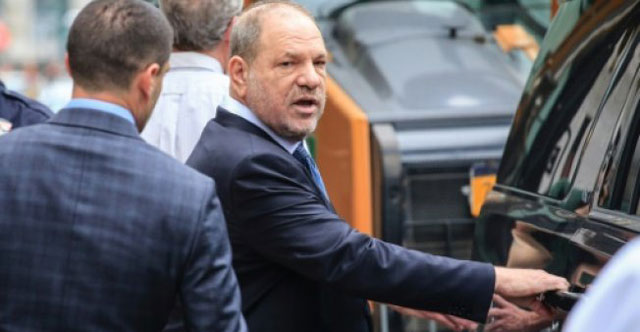 Disgraced Hollywood mogul Harvey Weinstein has been accused of assaulting a minor in an updated class action lawsuit filed in a New York court on Wednesday.
Weinstein denied the accusation through his lawyer Ben Brafman, who told industry magazine Variety the claim was "preposterous."
The complainant, identified anonymously as "Jane Doe," said she is a resident and citizen of Poland who met Weinstein when she was 16 years old at an event with her modeling agency in New York in 2002.
He gave her his business card and invited her to lunch three days later, offering to pick her up with his driver, the complaint said.
"Instead of taking them to a restaurant, Weinstein's driver dropped the two at Weinstein's Soho apartment," the complaint added.
She realized the pair were alone, whereupon he started to threaten her if she does not listen to him.
The woman alleged Weinstein claimed he had the power to make her career.
She added that Weinstein continued to make advances and harassed her for nearly a decade, until 2011, harming her mental and physical health.
"This claim is preposterous. Like so many other women in this case who have already been exposed as liars, this latest completely uncorroborated allegation that is almost 20 years old will also be shown to be patently false," said Brafman.
The complaint is an update to a class action suit accusing Weinstein, his brother Bob, and board members of the Weinstein Company of racketeering.
The original suit was dismissed in September.
Weinstein, an international pariah after being accused by more than 80 women of assault, is also facing criminal charges, which could see him spend the rest of his life in prison if convicted.
Follow Emirates 24|7 on Google News.