Amtrak police officer charged with murder in Chicago shooting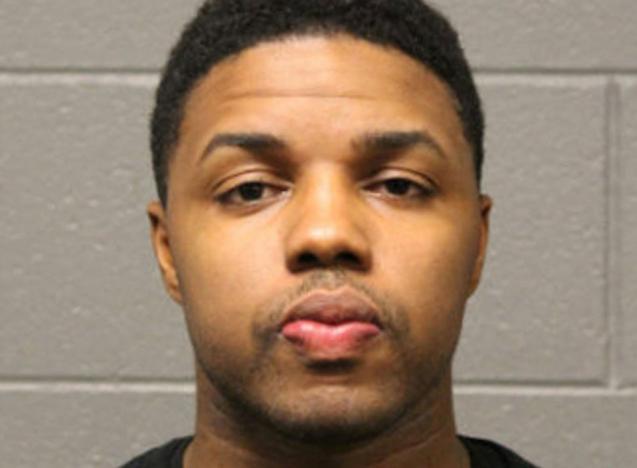 An Amtrak police officer has been charged with murder after fatally shooting an unarmed man who had been spotted smoking marijuana outside Chicago's Union Station train terminal, a police statement and court documents showed on Friday.
Laroyce Tankson, 31, shot Chad Robertson, 25, on Feb. 8 at around 8:40 p.m. local time, the police statement said. Robertson was transported to a hospital in serious condition and died on Wednesday.
Robertson, according to court documents, was traveling by bus from Memphis to Minneapolis and was on a stopover in Chicago when the shooting occurred.
Tankson found Robertson, along with two other people, smoking marijuana outside the train terminal but they stopped when Tankson asked them to and left, the court documents showed.
Tankson and his partner later stopped Robertson to search him, but Robertson ran. Tankson responded by firing a lone gunshot at Robertson when he was 75 to 100 feet away, according to the court documents.
Robertson, who was unarmed, was hit in the shoulder and the bullet lodged in his neck.
Bond for Tankson, who was placed on administrative leave after the shooting, was set at $250,000 at a court hearing on Friday. His next court appearance was scheduled for March 9.
William Fahy, an attorney for Tankson, did not immediately respond to a request for comment. Douglas Hopson, an attorney for the Robertson family, did not respond to a similar request.
Amtrak said in a statement that it was cooperating on the case with the Chicago Police Department and the state attorney's office.
The Amtrak Police Department employs more than 500 sworn and civilian personnel the department's website said. Tankson had been an officer since 2015, court documents said.
The Amtrak police are a separate entity from the Chicago Police Department, which has been at the center of multiple high-profile instances of excessive use of force.
Follow Emirates 24|7 on Google News.