Arrested teacher thrilled with lawsuit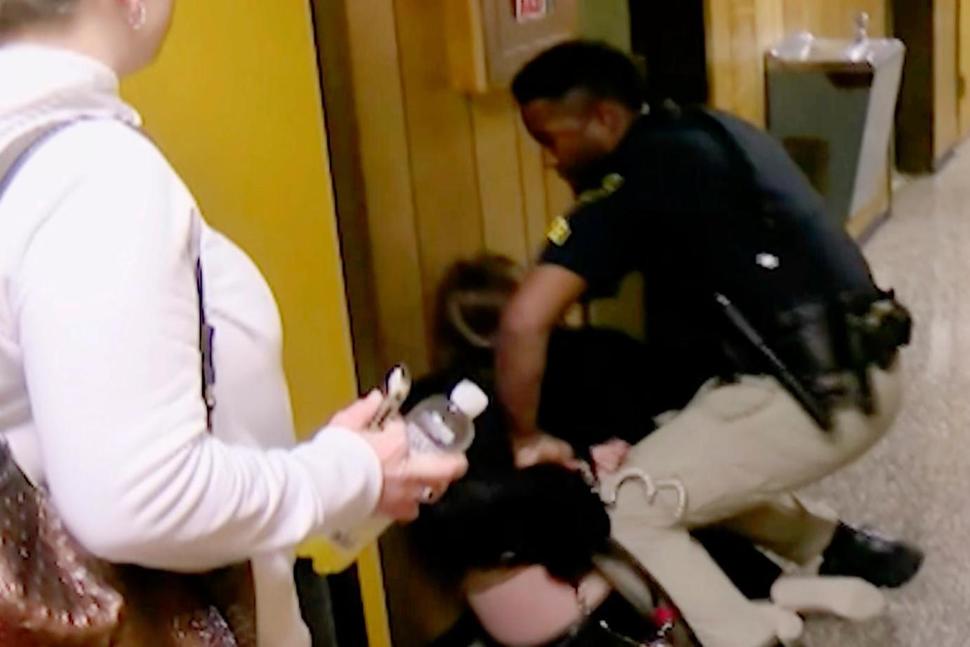 A Louisiana teacher whose video-recorded arrest and handcuffing at a school board meeting drew internet outrage says she's thrilled that the state attorney general has filed a lawsuit over the meeting.
Attorney General Jeff Landry's lawsuit, filed Thursday, accuses Vermilion Parish School Board members of violating the state's Open Meetings Law at the Jan. 8 meeting. Teacher Deyshia Hargrave was escorted out of the meeting and arrested after she criticized a salary increase for the parish schools superintendent.
The suit asks the court to nullify board actions at the Jan. 8 meeting, including its vote to raise Superintendent Jerome Puyau's salary by roughly $30,000. The suit also seeks civil penalties against board members.
Hargrave told The Associated Press that she had feared no action would be taken against the board.
Follow Emirates 24|7 on Google News.