Body of budding actress found... after 1 year in building water tank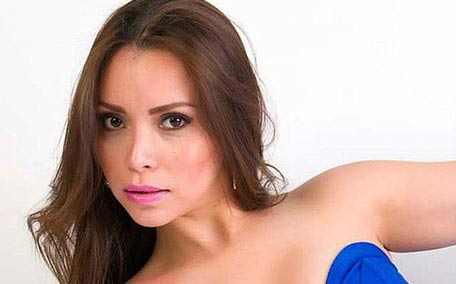 Aspiring Mexican actress Carmen Yarira Noriega Esparza, 27, disappeared last February.

Her family and friends feared she was kidnapped by human traffickers and sold for flesh trade.

But now, after a year her body has been recovered from a water tank when residents in a building complained that their drinking water tasted funny.

Esparza's severely decayed body was discovered and it appears her body had been in the water tank since February, reports DailyMail.


Ms Esparza, who had graduated as a psychologist and dreamed of an acting career, was last seen leaving her gym in the Mexican capital in February last year.

Police are now focusing their enquiries on Esparza's former partner, a wealthy businessman.

Esparza had recently ended the relationship after meeting a wealthy lawyer, and disappeared just one week before she was supposed to move out of the flat, local news reports.

The discovery of the body has stunned Esparza's friends and family who are demanding to know how it could have escaped notice for so long.


It has also shocked her neighbours, whose drinking water from the tank had long had a strange taste, which has now been found to have stemmed from Esparza's slowly decaying body.

The body has been taken to the Institute of Forensic Sciences where a postmortem will be carried out to determine the exact cause of death.
Follow Emirates 24|7 on Google News.