Boy playing at home hit by stray bullet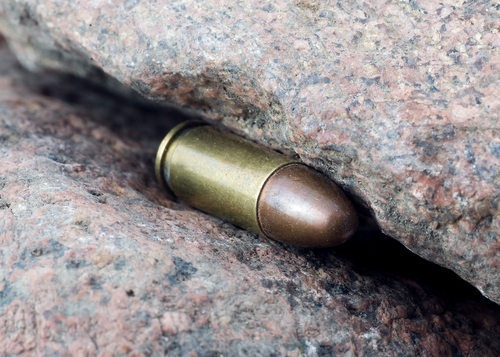 An 8-year-old boy was shot in the neck by a stray bullet that pierced the walls of his Detroit home as he played with other young relatives, police said Thursday.

The boy was in critical condition after being rushed to an area hospital by officers who arrived first at the east side home.

"We believe that the round was a stray round," Detroit Police Sgt. Michael Woody told The Associated Press. "In other words, someone was just popping off rounds in the air. The young man could have been killed. The bullet really missed his spine by a millimeter."

The boy, whose name was not released, was playing with several children about 11 p.m. Wednesday in a second-floor bedroom when they heard a loud bang. A 12-year-old in the room told the other children to get down before the 8-year-old realized he had been shot, Woody said.

Investigators determined the bullet tore through the exterior siding and wooden frame, and went through a closet before striking the boy.

If the boy was "2 inches taller or the shot was 1 inch to the left or right, it could have been a much different story," Woody said. "He's got a long road to recovery."

Officers were canvassing the neighborhood Thursday afternoon seeking witnesses.

"We need responsible gun owners," Woody said. "The most basic science classes tell you what goes up, must come down. It's poor decision-making when somebody arbitrarily and irresponsibly starts firing rounds into the air."

Another 8-year-old Detroit boy was killed in July when a bullet penetrated his bedroom wall as he slept. A man who had dated the boy's mother is charged with first-degree murder in the slaying.
Follow Emirates 24|7 on Google News.