British dad, Filipina mum arrested after teen falls to death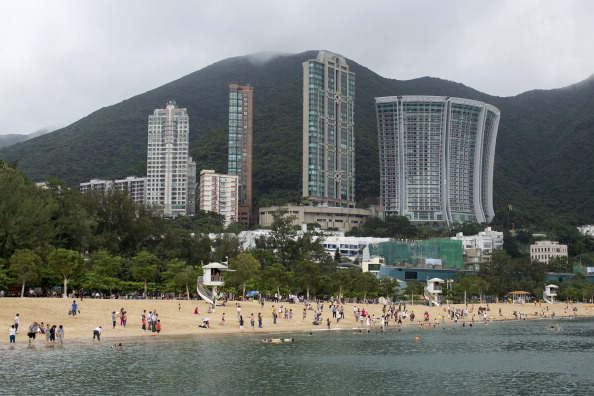 The British father and Filipina mother of a teenager in Hong Kong have been arrested after she plunged to her death from an upmarket apartment block.
Police said there was "no suspicious element" in the 15-year-old girl's fatal fall, but arrested both her parents on suspicion of "ill-treatment or neglect of a child or a young person" without giving further detail.
The teenager plunged from the 21-storey apartment block in Repulse Bay in the early hours of Tuesday morning, police said.
Her father, 58-year-old Nick Cousins, is the managing director of the Hong Kong office of British multinational Jardine Lloyd Thompson (JLT), one of the world's leading insurance brokers.
The girl's mother is a 53-year-old former helper from the Philippines, according to local media.
Cousins has been released on bail while his partner was still in custody Wednesday, police told AFP.
The mother was also accused of overstaying her visa, while Cousins was accused of aiding or abetting the overstay. The couple were not married, police said.
JLT confirmed Cousins had lost his eldest daughter "in tragic circumstances".
"We are giving Nick our full support through this difficult time and he will be on extended compassionate leave until further notice," the statement said.
It added that the company was aware that authorities were investigating "a number of matters" following the teenager's death.
"As these are private matters, it would not be appropriate for us to comment further and we would ask that the family's privacy is respected," the statement said.
Police said that the teenager was pronounced dead at the scene after a security guard heard a loud noise and she was found lying on the ground.
"It was suspected that the subject fell from a height," police said without confirming which floor.
"We learned that the subject was probably upset about some daily life issues," the spokesman said in an email to AFP.
Local media reported that she had locked herself in a bathroom before her death.
The South China Morning Post, citing a police source, said that the 15-year-old and her younger sister had been educated at a private tutorial centre and had never gone to school. Their births had also never been registered, the report said.
It said that their mother had been working as a domestic helper in Hong Kong from 1990 and had begun living with Cousins in 1994.
Follow Emirates 24|7 on Google News.