Death toll at 11 in China vehicle attack, 44 in hospital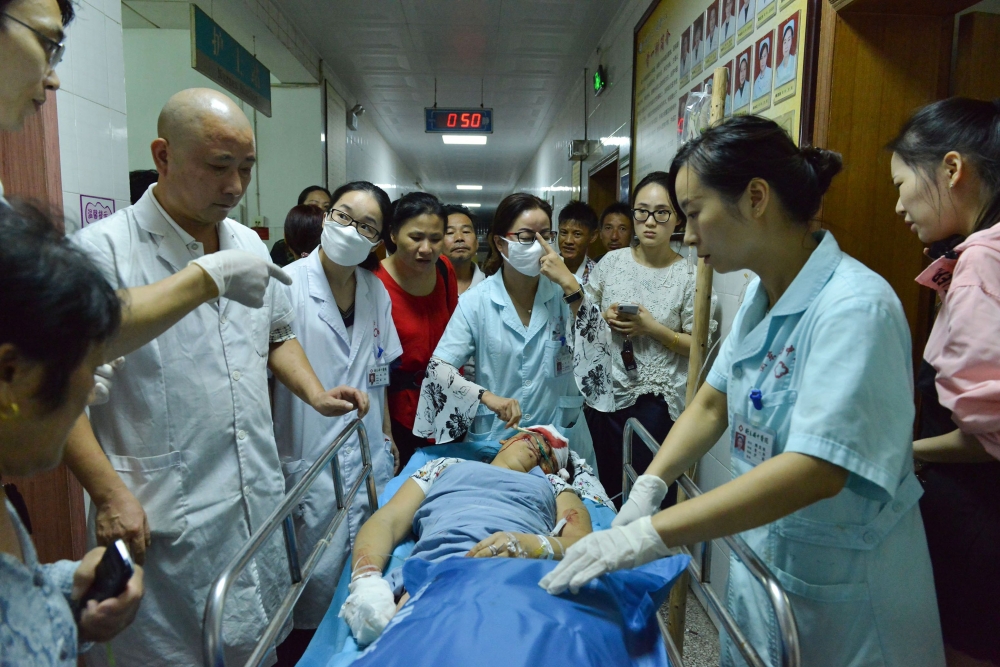 The death toll has risen to 11 with another 44 people hospitalized after a man allegedly drove an SUV deliberately into a crowd in central China before jumping out and attacking victims with a dagger and shovel, local authorities said Thursday.
The Hengyang city government said the suspect in the case had previous convictions for crimes including drug trafficking, theft and assault and, acting alone, had sought to "get revenge on society."
That appeared to rule out terrorism.
Police identified the suspect as 54-year-old Yang Zanyun from Hengyang's Hengdong county in the largely agricultural province of Hunan.
Tuesday night's attack happened in a public square where Chinese typically gather to dance in groups or enjoy the cool evening breezes. The SUV apparently appeared without warning, jumping the curb before plowing into the crowd.
Follow Emirates 24|7 on Google News.