Drug dealer, 72, 'among suspected Kardashian robbers'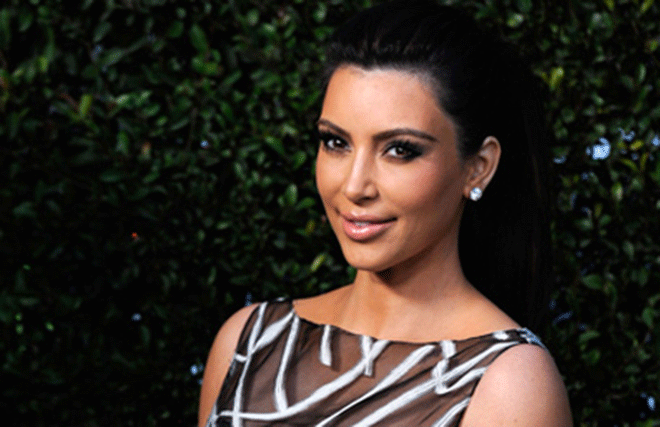 French police suspect that a 72-year-old convicted cocaine dealer was among five masked gunmen who broke into Kim Kardashian's apartment and robbed her of jewels worth millions last year, sources close to the probe said Wednesday.
Pierre B. - nicknamed "Pierrot" - was arrested Monday at a villa near the Mediterranean in a series of coordinated raids in Paris and the south of the country over the October 3 robbery.
Since his conviction for cocaine trafficking in 2006 he had appeared on the police radar "from time to time" over his links to criminal gangs in southern France, a local police source told AFP, asking not to be named.
A 60-year-old is also in custody and suspected of taking part in the spectacular heist at a luxury apartment in central Paris when the thieves made off with jewellery worth around nine million euros ($9.5 million).
His fingerprints were found on the tape used to gag the US reality star before the gunmen tied her up and locked her in a bathroom. DNA evidence led to a surveillance operation on the other suspects.
Investigators say all five suspected robbers and the alleged mastermind are among 14 people being held in custody. The youngest of the suspected thieves is aged 54.
Three other people arrested on Monday were released without charge on Tuesday, a legal source said, including a driver used by the Kardashians during their stay in Paris in October.
The driver's brother remains in custody on suspicion of providing a tip-off that Kardashian's bodyguard Pascal Duvier was absent on the night of the robbery and giving them details about her residence.
Duvier was not with Kardashian because he was providing security for her sister Kourtney at a Paris nightclub. He no longer works for the family.
Under French law, those still in custody must be charged or released by Friday.
Two suspects who remain at large have been sighted in Antwerp, Belgium, a major centre of the global diamond trade.
Cash, no jewels found
Of the others still in custody, who include two women, some are suspected of helping to pass off the stolen jewellery.
A police source said that nearly all those arrested were known for organised crime. They included three women, including a 65-year-old.
The armed and masked men wearing police uniforms burst into Kardashian's residence in the chic Madeleine area of the capital where the 36-year-old and her entourage were staying during Paris Fashion Week.
The thieves, whose booty included a ring worth around four million euros, fled the scene on bicycle or on foot.
The star's 30,000-euro diamond necklace was found in the street by a passer-by hours after the heist.
Searches have turned up 200,000 euros in cash, but none of the other jewels have been recovered, investigators say.
The 9.0-million-euro haul was the biggest from an individual in France in two decades.
It also generated more unwanted publicity for Paris, which has seen its image damaged by major terror attacks in 2015 and last year. Luxury hotel bookings and foreign tourist arrivals in France are both down.
The biggest French jewellery heist ever occurred in July 2013, when robbers attacked an exhibition of "Extraordinary Diamonds" at the Carlton hotel in Cannes and made off with an estimated 103 million euros in jewels.
Kardashian, the world's highest paid reality television star, harnessed the power of social media to rise to fame, with nearly 50 million followers on Twitter and 90 million on Instagram.
Follow Emirates 24|7 on Google News.