Dublin boxing shooting: Hunt is on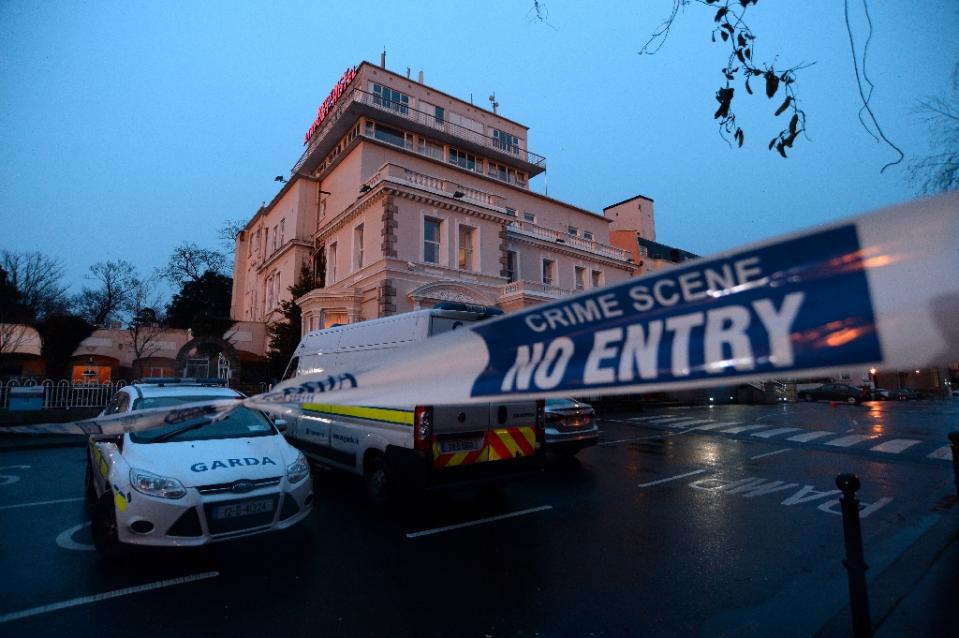 Irish police were searching Sunday for shooters who burst into a Dublin boxing event, killing one man and injuring two others in an attack thought to be a gang-related assassination.
Police set up checkpoints on roads amid fears of retaliation for the Friday killing, suspected to be linked to a feud between criminal gangs.
Jack Nolan, assistant commissioner of police force An Garda Siochana, said "armed patrols" were out in Dublin city.
"We believe that there were a minimum of six people involved in this event. Three uniformed and helmeted people carrying automatic weapons. One person, a male disguised as a female, was also present," Nolan told a news conference.
"We are also conscious that there is speculation that people may be talking about retaliation in this matter."
Irish newspapers published a photograph from the incident which showed two suspected attackers dressed in balaclavas and police-style uniforms and armed with assault rifles.
Another picture showed figures armed with handguns, one apparently wearing a wig, running from the scene which took place at a weigh-in for a "Clash of the Clans" boxing match.
Police appealed for information from the public about the attack, posting a photograph of a van on social media and asking if it had been seen "in the vicinity or at any location".
The Regency Hotel in north Dublin where the attack took place cancelled an event planned for Sunday in response to the incident.
"All the team at the Regency wish to extend our most sincere condolences to the families affected by this tragedy," read a statement on the hotel's Facebook page.
The victim was named as David Byrne from Dublin.
Police suspect that the shooting could be part of a feud between criminal gangs, following the killing of Irish criminal Gary Hutch in Spain in 2015.
Follow Emirates 24|7 on Google News.