Election ambush: Philippine mayor shot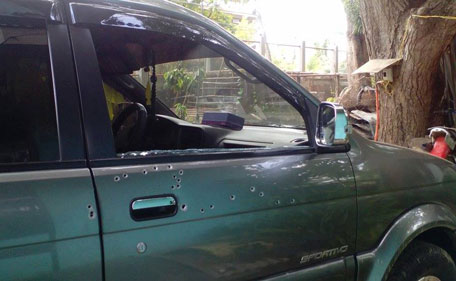 A Philippine town mayor was shot and wounded in an ambush in the conflict-wracked south on Sunday, two days before the official campaign for general elections in May kick off, police said.
A gunman riding a motorcycle opened fire on Mayor Jasper Que as he drove with his two bodyguards in the port city of Zamboanga at around 9 am, city police spokeswoman Senior Inspector Helen Galvez told AFP.
Que, who is not seeking reelection, is mayor of Bongao, a remote seaside town in Tawi-Tawi, an impoverished island chain on the country's southernmost tip. A relative is running to succeed him, according to election records.
Que, who suffered three gunshot wounds to his arm, leg and buttocks, is recovering in a Zamboanga hospital while his assailant escaped.
It was not immediately clear if the attack was election-related, Galvez said. The mayor is a member of President Benigno Aquino's Liberal Party.
Elections in one of Southeast Asia's most chaotic democracies are routinely marred by violence due to intense political rivalries. In 2010, 179 people were killed or injured in election-related attacks.
No election-related violent incidents have so far been recorded ahead of the May vote.
The official campaign for national positions including president and members of parliament will start on Tuesday while campaigning for local executive positions will start in March
Follow Emirates 24|7 on Google News.