Ex-Olympus bosses ordered to pay $529m over fraud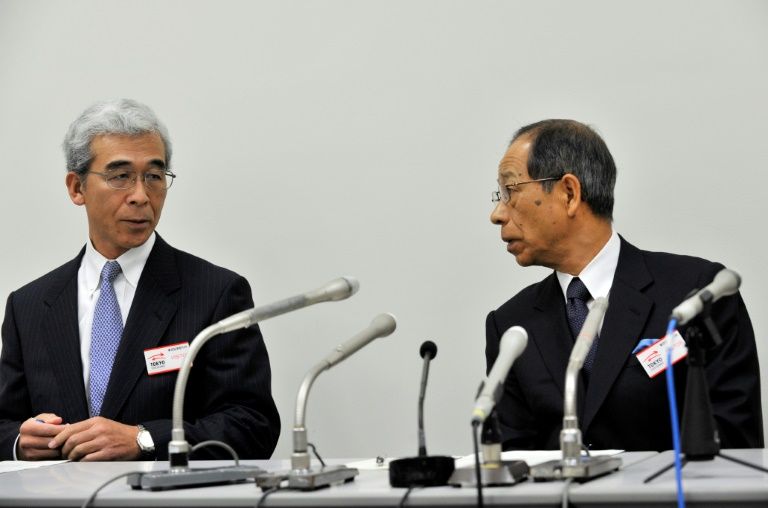 A group of sacked Olympus executives has been ordered to pay more than half a billion dollars in damages for a massive accounting fraud that badly damaged Japan's corporate governance image.
The Tokyo District Court ruled on Thursday that ex-company president Tsuyoshi Kikukawa and five others must pay the company a total of some 58.8 billion yen ($529 million), the camera and medical equipment maker said.
The men were key figures in a complicated fraud to hide about $1.7 billion in losses using outsized consulting fees and buying unrelated companies.
While one of the six has since died, his family could still be on the hook for his share of the damages, according to the company.
The cover-up was later exposed by Olympus's then chief executive Michael Woodford in late 2011, turning its first foreign CEO into a high-profile whistleblower.
Two years later, Kikukawa and two others - ex-vice president Hisashi Mori and auditor Hideo Yamada - were criminally charged and received suspended sentences of up to three-years. They did not go to jail.
Olympus and its shareholders launched the civil case against a total of 16 executives, but the court on Thursday found only six of them liable for damages.
The court found Kikukawa, Mori and Yamada the most culpable in the fraud, but it was not immediately clear how much each defendant would end up paying.
"We can't comment more now as they could appeal the case to a higher court," a company spokesman said.
Woodford was abruptly sacked after he raised concerns about the firm's accounting. The company initially denied wrongdoing.
It later admitted to the fraud and sacked Kikukawa and other executives as Japanese, British and US authorities launched probes into the affair.
Follow Emirates 24|7 on Google News.