Facebook gang rape suspects to face trial in Sweden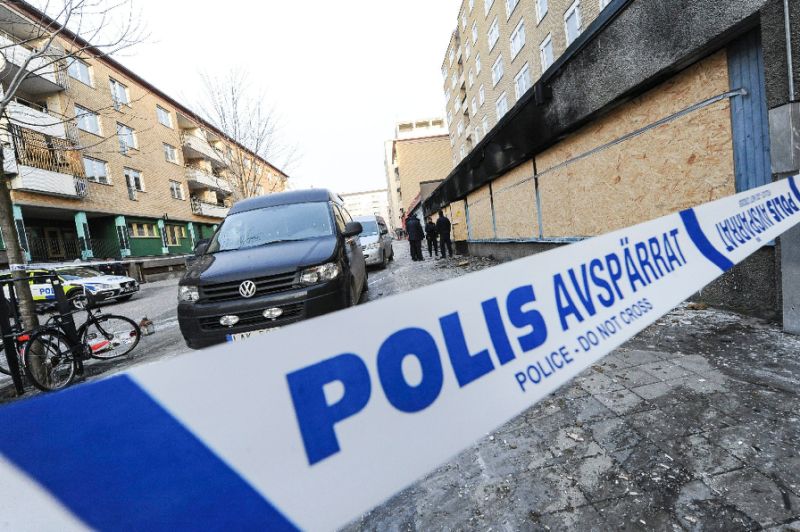 Three young men suspected of gang raping a woman in Sweden and livestreaming the attack on Facebook are to face trial, Swedish prosecutors said on Wednesday.
Two of the men, aged 18 and 21 - both Afghan citizens - have been charged with raping the victim in turn in an apartment in Uppsala, 70 kilometres (45 miles) north of Stockholm in January.
A third man, a 24-year-old Swedish national, has been charged with being an accessory to rape by filming the attack and posting it on Facebook, and failing to try to stop it.
Swedish prosecutors claimed in the charge sheet the 24-year-old encouraged his friends, and "laughed and in close proximity filmed the incident with his mobile phone, and posted it live or very shortly after the rape on Facebook."
All three suspects were arrested on January 22 after members of a closed Facebook group, which has 60,000 members, saw the attack streamed live and alerted police.
Police responding to the calls ended the livestream.
The victim, a woman in her 30s, was under the influence of alcohol and drugs and therefore "particularly vulnerable", prosecutors said, using a legal term in Sweden which means a rape victim does not necessarily have to try to fend off an attacker.
Eight people who saw the livestream are cited as witnesses in the case.
The rapes lasted for several minutes, as the 24-year-old was urged by several Facebook watchers to stop it but did not, the charge sheet said.
The 24-year-old was also charged with aggravated slander for posting the events on Facebook.
"The crime should be judged as aggravated as (the livestream's) content and the extent to which it was spread could be expected to cause serious harm," the prosecutors said.
The three men have denied all charges.
The film has been removed from Facebook but it has been circulated on the internet.
Prosecutors said they had photographs, film sequences, witness testimonies and a medical report to back up their case, though they have not yet secured the full live-streamed footage from Facebook officials in the US.
Follow Emirates 24|7 on Google News.