Father of accused 4th of July parade gunman indicted in Chicago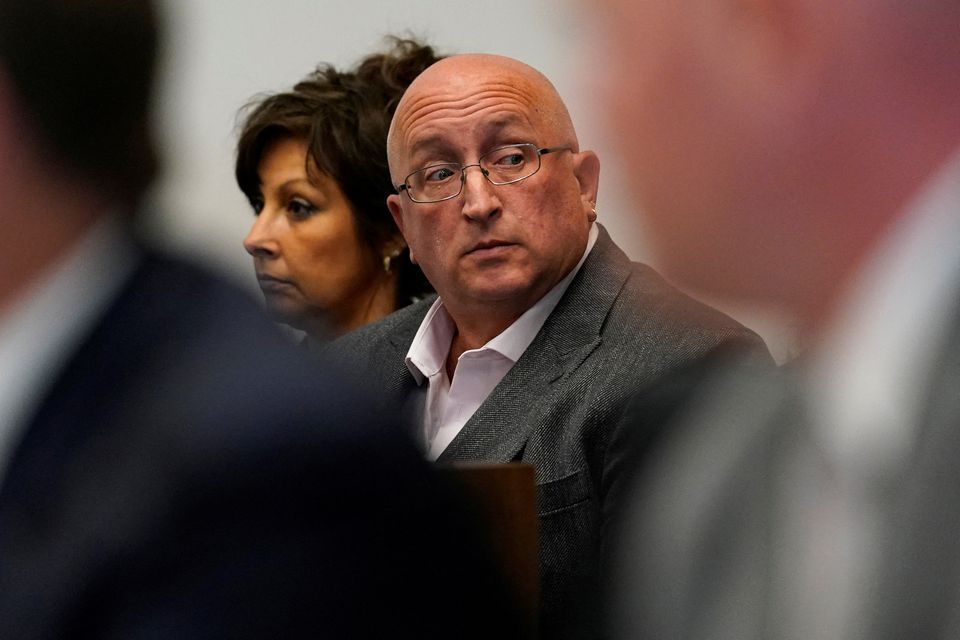 The father of the Illinois man accused of killing seven people and injuring dozens at a Fourth of July parade in a Chicago suburb was indicted by a grand jury on Wednesday, local NBC5 reported.
Robert Crimo Jr. is accused of helping his son obtain a state firearms license in 2019 when he sponsored his application for a firearm owner identification (FOID) card, despite knowing his son was unfit to own a gun.
Robert Crimo Jr. was charged with seven counts of reckless conduct, NBC5 reported.
His son, Robert Crimo III, pleaded not guilty in August to 117 counts, including 21 charges of first-degree murder in connection to the massacre in Highland Park, Illinois on July 4.
The younger Crimo used the FOID card he later received to legally purchase five guns between 2020 and 2021, including the one police said he used to shoot his victims from a sniper's perch on a rooftop above the parade route. By then he was 21.
Authorities have previously acknowledged that the accused gunman applied for a FOID card at age 19 in December 2019, three months after police were called to his home for a report that he had threatened to kill family members.
According to law enforcement, the police seized a collection of 16 knives, a dagger and a sword, but the weapons were returned after the father told authorities they were his.
The alleged threat in September 2019 followed a prior incident in which police responded to an emergency call reporting that the younger Crimo had attempted suicide.
The younger Crimo could not have legally applied for a FOID card in 2019 without a parent or guardian signing for him because he was under 21 at that time.
The situation was reminiscent of involuntary manslaughter charges brought against the parents of a teenager who shot four classmates to death at a Detroit-area high school last year. Prosecutors said the couple bought their son a gun despite signs he was disturbed. The parents have pleaded not guilty.
The Michigan case appeared to mark the first instance in which the parents of a teenage school shooter were prosecuted in connection with crimes allegedly committed by their child.
Follow Emirates 24|7 on Google News.