Former Dubai resident Sunanda Pushkar murdered: Delhi Police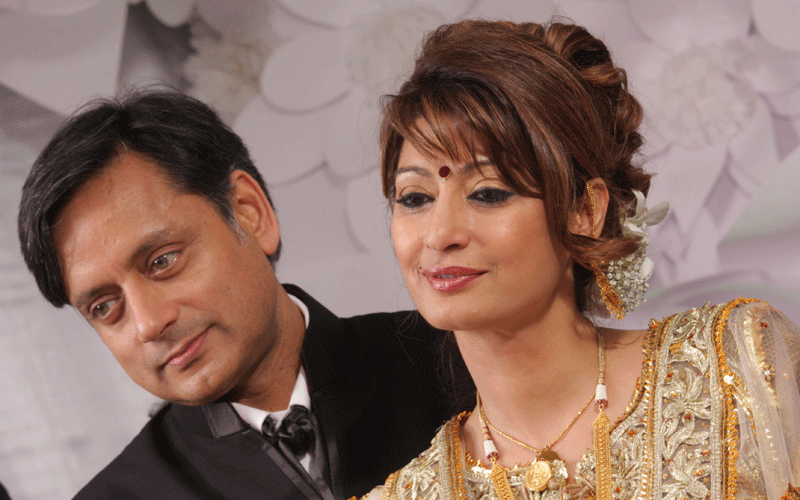 Almost a year after she was found dead in a five-star hotel room, Delhi Police has confirmed that Sunanda Pushkar was murdered due to poisoning.
The former Dubai resident and late wife of Indian politician, Shashi Tharoor, was discovered dead in her room at The Leela, Delhi on January 17, 2014.
The police has registered a case of murder under section 302 of the Indian Penal Code, citing medical and forensic reports as conclusive that the 52-year-old businesswoman was poisoned, either administered to her orally or via injection.
Addressing the media, Delhi Police chief B S Bassi further stated they have received the final medical report from the All India Institute of Medical Sciences (AIIMS) that confirms her death was 'unnatural'.
Bassi further added that samples would be sent abroad for further testing.
The former Union Minister and husband Dr Tharoor, took to his official Facebook account to issue a statement, saying he was "stunned" by this latest development.
He said: "I am stunned to hear that the Delhi Police have filed a case of murder against unknown persons in the demise of my late wife Sunanda.
"Needless to say, I am anxious to see this case is investigated thoroughly and continue to assure the Police of my full co-operation."
Tharoor further claimed that he never considered 'foul play' in his wife's sudden demise nearly a year ago.
He added: "Although we never thought of any foul play in the death of my wife, we all want that a comprehensive investigation be conducted and that the unvarnished truth should come out.
"In the meantime, I join all members of Sunanda's family in asking for full information about the basis on which the police have come to this conclusion.
"We have not been provided with copies of the post-mortem report and other reports of the inquiry like the CFSL report till date. We repeat our request for a copy of these reports to be provided to us immediately."
In the days leading to her sudden death, Pushkar and Tharoor had issued a joint statement they were "happily married", following 'unauthorised tweets' posted from the former's Twitter account that accused her husband of having an affair with a Pakistani journalist.

Follow Emirates 24|7 on Google News.