Frenchman jailed for slapping, insulting woman as new law takes effect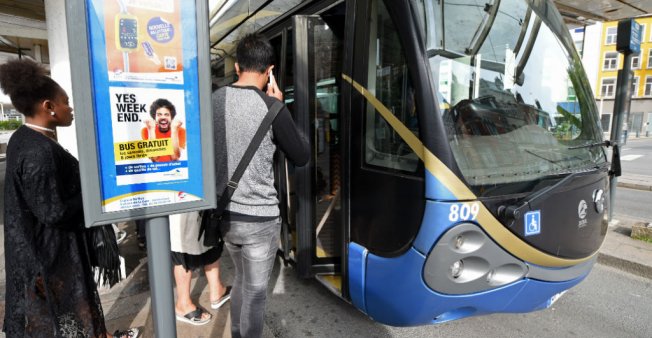 A man has been fined 300 euros and jailed for three months for slapping a woman, calling her a derogatory name.
and making rude remarks aboard a bus, the first penalty levied under a new French law that aims to crack down on sexual harassment in public.
A French court has fined a man for insulting the woman, the first conviction under a new law that punishes sexual harassment in public spaces, judicial sources said Tuesday.
The prosecutor's office in the south Paris suburb of Evry said the incident occurred last Wednesday when the 30-year-old man, visibly drunk, boarded the bus and spotted a 21-year-old woman and insulted her.
He was also sentenced to three months in jail for physical abuse.
The woman managed to alert the driver who locked the bus's doors until the police arrived, enabling the offender's arrest.
French women have increasingly been speaking up about sexual assault and harassment in the wake of the MeToo movement.
The new law also allows for on-the-spot fines for behaviour including comments on a woman's looks or clothing, catcalling, intrusive questions, unwanted following and "upskirting" -- taking pictures under a woman's dress without her knowing.
Equality Minister Marlene Schiappa, who steered the law through parliament, hailed the decision and the driver's quick thinking.
Reported cases of sexual harassment and violence have surged this year, with nearly 28,000 complaints registered by police in the first seven months of 2018, up 23 percent from the period a year earlier, according to the interior ministry.
In one of the more shocking recent cases, a woman posted a video in July showing her being punched in broad daylight by a man outside a cafe after she angrily responded to harassing comments.
Follow Emirates 24|7 on Google News.