Grandpa stabs grandchild, daughter and wife in horrific incident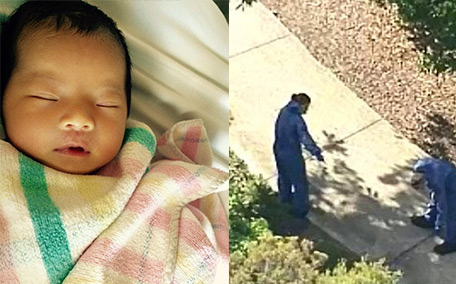 In a horrific incident, a 2-month old baby was found stabbed to death in a suburb south of Brisbane, reports Courier Mail.

The infant was allegedly stabbed by her grandfather. The police officials also found the infant's mother and grandmother seriously injured in the attack.

The child was found in critical state by the police authorities. Passersby and neighbours reported hearing horrific screams coming from inside the house. The police officials who responded to calls from neighbours rushed inside and took the critically injured infant to hospital but the baby could not be saved.

The grandfather was found walking out of the house covered in blood. He also sported life-threatening injuries, which the police say may have been self-inflicted. He was proclaimed out of danger at the hospital.

The child's grandmother and mother were found with major injuries and are still admitted in the hospital's intensive care unit.

Earlier, the infant's grandparents had travelled to Australia as the young mother was scheduled to join back work and she needed help with childcare.

The father was at work at the time of the incident. He is being comforted by the extended family members as he comes with grips over the tragedy that has unfolded. He is still unable to believe that his baby girl is no more and died such a horrific death.

The incident took place supposedly after an argument broke out between the grandparents and the young mother. Officials are planning to use the help of a translator to question the mother, once she is out of danger.
Follow Emirates 24|7 on Google News.