Hospital sends foetuses to laundry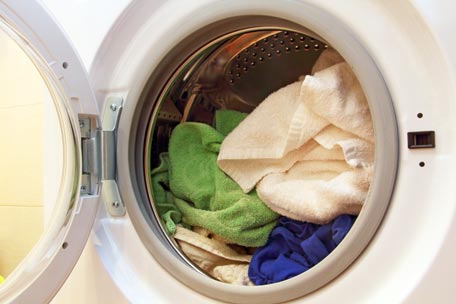 A Las Vegas hospital accidentally sent twin miscarried foetuses wrapped in linen to a commercial laundry facility on Tuesday, officials said.
Henderson Police Department spokeswoman Kathleen Richards said that officers were called at around 10am local time by laundry company Angelica after workers discovered the foetuses.
Richards said the remains were delivered accidentally by Spring Valley Hospital Medical Center. The incident was not considered suspicious, Richards said, but added that the Clark County Coroner's Office would investigate.
Spring Valley Hospital spokeswoman Gretchen Papez said in a statement the mother of the foetuses arrived at the hospital after suffering a miscarriage at another location, and that the twins were wrapped in linens before her arrival.
"We are currently reviewing the situation to determine what occurred. However, the remains are currently in the hospital's possession, and we are working with the family at this time," Papez said.
The hospital is owned by a subsidiary of the Pennsylvania-based Universal Health Services Inc, according to its website.
Follow Emirates 24|7 on Google News.