Jakarta blasts: 5 attackers killed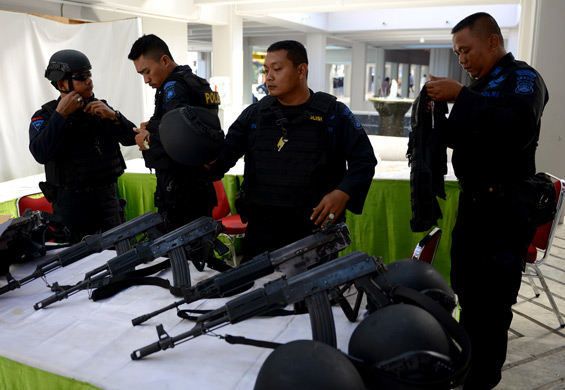 Indonesia must strengthen its defences against Daesh and work with neighbouring countries to fight it, Jakarta's police chief said on Friday, a day after an attack by suicide bombers and gunmen in the heart of the Southeast Asian nation's capital.

Just seven people were killed in the three-hour siege near a busy shopping district despite multiple blasts and a gunfight, and five of them were the attackers themselves.

Nevertheless, it was the first time the radical group has targeted the nation, and the brazenness of the attack suggested a new brand of militancy in a country where low-level strikes on police are common.

Police chiefs across the country were put on high alert, some embassies in Jakarta were closed for the day and security was stepped up on the resort island of Bali, a draw for tourists from Australia and other Asian countries.

Media reported that three people suspected of plotting an attack were arrested before dawn in Depok, just south of Jakarta. Metro TV said there was no indication that the men - which it described as a bomb-maker, a firearms expert and a preacher - were linked to Thursday's attack.

Police declined to confirm the arrests.

"We need to pay very serious attention to the rise of Daesh," Jakarta police chief Tito Karnavian told reporters outside the city's oldest department store, Sarinah, where the attack unfolded on Thursday
.
"We need to strengthen our response and preventive measures, including legislation to prevent them ... and we hope our counterparts in other countries can work together…" he said.

Luhut Pandjaitan, Indonesia's chief security minister, told reporters his office was working with parliament to make changes to legislation that would allow preemptive arrests.

An Indonesian and a man of dual Canadian-Algerian nationality were killed. Twenty-four people were seriously wounded, including an Austrian, a German and a Dutchman.
Follow Emirates 24|7 on Google News.