Japanese man held by Daesh 'has 24 hours to live'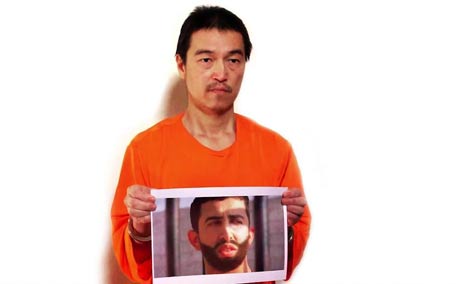 Prime Minister Shinzo Abe on Wednesday slammed as "utterly despicable" a ilitant threat to kill a Japanese hostage within 24 hours unless Jordan releases a omber.
"This was an utterly despicable act, and I am appalled," the Japanese prime minister told reporters. "While we are in an extremely severe situation... the government is united to work for the early release of Mr Kenji Goto."
"The government, in this extremely severe situation, has been asking for the Jordanian government's cooperation towards the early release of Mr Goto, and this policy remains unchanged."
He urged ministers to do their utmost to resolve the issue and called on them to "take all possible measures to ensure the safety of Japanese nationals at home and abroad."
Follow Emirates 24|7 on Google News.