London couple stand trial for murder of French nanny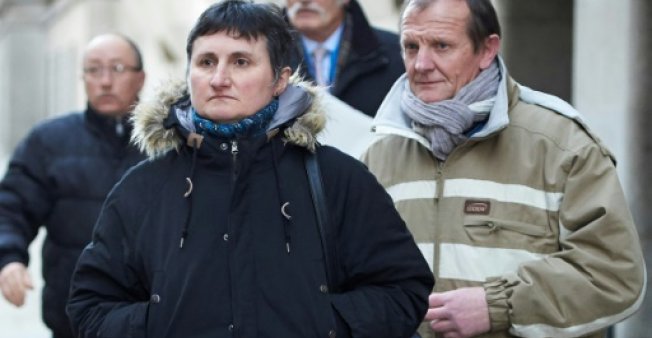 A French couple living in London went on trial Monday accused of murdering their compatriot nanny and burning her body in a bonfire after starving and mistreating her.
Sabrina Kouider and Ouissem Medouni had kept 21-year-old Sophie Lionnet as a "prisoner" and violently abused her after she moved into their southwest London home, according to an indictment read in court.
Designer Kouider, 35, dressed in black, and her partner Medouni, 40, wearing a dark suit, pleaded not guilty to killing Lionnet, who was originally from Troyes in northeastern France.
Medouni has pleaded guilty to perverting the course of justice.
The couple were arrested after Lionnet's charred remains were found in their garden on September 20, shocking the community of young French au pairs in the British capital.
Police had been alerted by neighbours who spotted thick smoke coming from a back garden in the well-to-do neighbourhood of Wimbledon.
"Without this vigilance, the two accused could have escaped with impunity despite their murder," said prosecutor Richard Horwell.
"The defendants burnt her body in the garden of their home in the hope that no one would ever discover her remains."
Lionnet had suffered fractures to her sternum, ribs and jawbone, but the exact cause of her death was unknown due to the attempt to dispose of her body.
'A domestic nightmare'
The au pair, who was described as "big hearted" had moved to London to learn English and began looking after the couple's two children.
But the court heard that months of mistreatment at their hands ensued, in which she was starved, mistreated and violently assaulted.
Kouider targeted Lionnet with "outlandish" allegations that she was involved with her former partner Mark Walton, who was an original member of the band Boyzone, the prosecution said.
Kouider had also falsely labelled Walton a paedophile using a fake Facebook account in 2015, the court heard.
Jurors were told the allegations against the former star, and any romantic involvement with Lionnet, were "quite untrue".
"Sophie was trapped in a domestic nightmare," said Horwell, adding her life was "bizarre and oppressive".
Kouider would shout and scream at Lionnet and accused her of stealing a diamond pendant.
In notes, the nanny described being called a "whore, a bitch and a slut" for no reason.
Following her death, more than eight hours of "harrowing" recordings were recovered from the defendants' mobile phones of Lionnet being interrogated.
They depicted "a young emaciated, frightened and helpless woman anxious to say and do whatever her two tormentors wanted her to say", Horwell said.
"The last days and hours of Sophie's life must have been truly wretched," he added.
"She was subjected, at times, to a brutal and oppressive inquisition and to significant violence."
After Lionnet's death a silent march was held in her memory in October, during which around 30 of her friends and family gathered in her London neighbourhood.
During the vigil her cousin Melanie Lionnet told AFP that Sophie had been "tired" and wanted to "go back to France" before her death.
The victim's parents sat in the well of the court as the trial opened on Monday.
Follow Emirates 24|7 on Google News.