London court clears way for tycoon's extradition to Croatia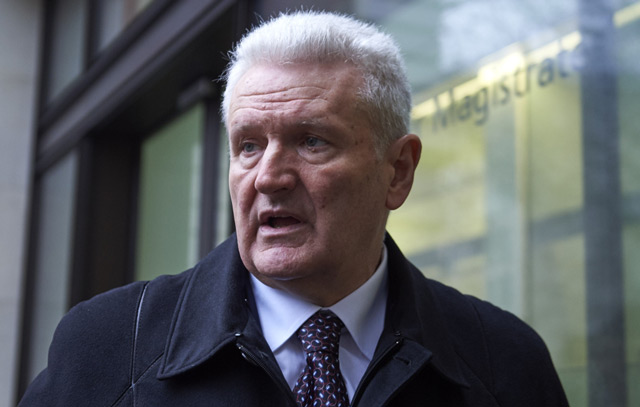 A London court on Thursday cleared the way for the extradition of Croatia's most-wanted fugitive, rejecting the food conglomerate tycoon's argument that he was the victim of rampant corruption at the heart of power in his country.
Ivica Todoric was in the U.K. as authorities closed in on the company he founded, Agrokor, which unraveled after a debt-fueled expansion. He was arrested in London in November under a European arrest warrant posted by Croatia, which accuses him of mismanaging Agrokor and embezzling millions. Todoric claimed he was the innocent victim of politically and financially motivated attacks.
"I will re-double my efforts to shine a light on a conspiracy that has no place in the modern democratic Croatia," he said in a statement that underscored his disappointment with the ruling. "I expect more evidence of collusion and wrong-doing to emerge in the coming days and weeks especially as ordinary Croatians feel empowered to speak out against this outrageous subversion of their country."
Agrokor is a massive concern whose tentacles stretch throughout the Balkans. It employs 60,000 people and accounts for 15 percent of Croatia's GDP. It has collapsed under the weight of 6 billion euros in debt ($7 billion), including a disputed sum owed to two Russian state-run banks, Sberbank and VTB. It was put into state administration a year ago.
Agrokor creditors this year approved a settlement deal that includes giving the two banks a stake of over 46 percent to avoid bankruptcy. It has prompted fears in Croatia that the Kremlin has been strategically trying to increase its political influence in the European Union's newest member.
In his statement, Todoric urged an independent investigation in the Agrokor case.
"I am prepared to be fully investigated by the authorities; I have nothing to hide," he said. "It is extremely doubtful that any investigation into Agrokor will be conducted impartially and without political interference."
Todoric remains on bail but will have to be removed with 10 days.
Follow Emirates 24|7 on Google News.