Man, 2 daughters dead after 911 call, car fire, police shots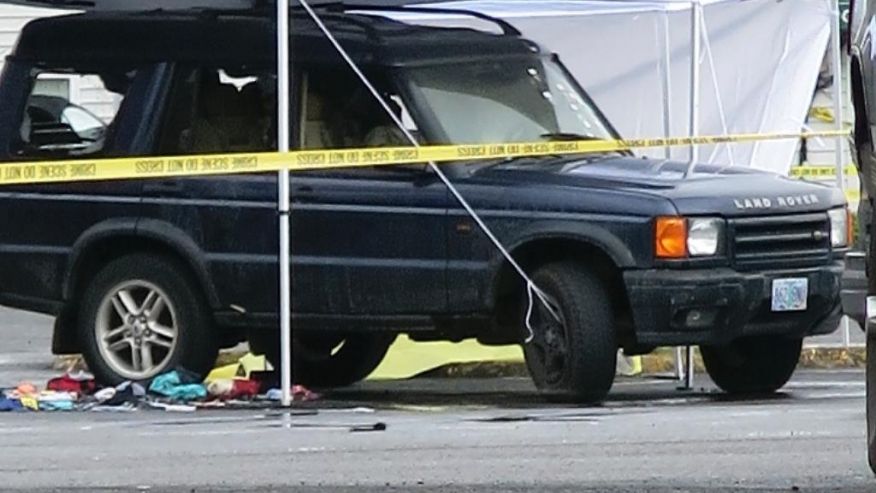 The 911 call from a distraught Oregon mother came in shortly after midnight.
The father of her two young daughters was armed and suicidal, and he had vanished with the girls early Wednesday after threatening to kill them.
When an alert officer spotted the man's black Range Rover SUV in a gritty gas station parking lot outside Portland more than an hour later, the situation rapidly unraveled.
As police approached, the man, who was armed with a handgun, set his car ablaze with the 8-year-old and 11-year-old girls in the backseat.
Moments later, at least one officer fired his weapon, Gresham police spokesman Sgt. John Rasmussen said. The 42-year-old man died at the scene.
Officers shattered the car's windows and dragged the girls out, only to find they were already dead, Rasmussen said. They likely died sometime before police arrived, he said.
The cause of death for all three has not been released. It wasn't immediately clear if the man killed himself, was killed by police gunfire or died from a combination of both, Rasmussen said.
Autopsies scheduled for Thursday should provide more answers, he said. Their names have not been released.
Several officers suffered minor burns, muscle strains and smoke inhalation from getting the girls out of the burning car, he said.
"It's a horrible and horrific scene for all involved," Rasmussen said.
Crime scene investigators huddled around the car under a gray, drizzly sky as a coroner's van waited nearby.
Two white tents were set up over the car and surrounding area and a one-block area was cordoned off with police tape. Customers were turned away from shuttered businesses at the strip mall behind the gas station.
Two detectives took aerial photos from the top of a fire truck ladder as a visibly upset man left red roses and candles in the parking lot, then hurried away.
Neighbor Rhonda Paul's apartment was roped off by police tape, but she made her way out for an appointment. She said she heard something in the early morning but didn't know what to make of it.
"I was in the laundry room, and I thought I heard someone say, 'Freeze' and then I heard a gunshot," she said. "I just got my laundry and went back upstairs."
Follow Emirates 24|7 on Google News.