Man accused of killing 2 dogs to punish daughter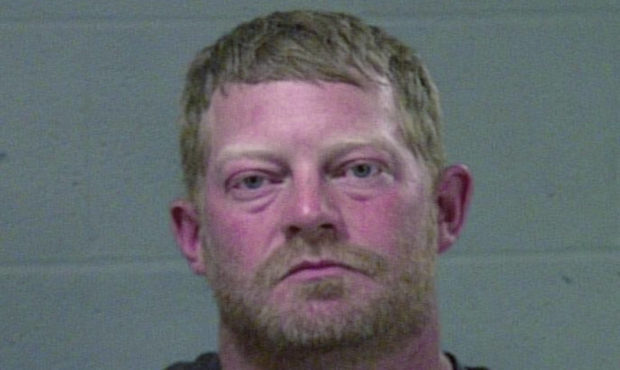 The ex-wife of an Oklahoma man facing animal cruelty charges after allegedly killing his teenage daughter's two dogs to punish her for not doing the dishes said Thursday both of the couple's children were stunned by the incident.
"They are devastated and in shock that their dad would hurt them that way," said Danielle Depee. "Both my kids never thought he would do what he did." Her former husband, Jeffrey Don Edwards, was charged on Wednesday.
Depee, who said she has been divorced from Edwards since 2007, said the couple's 17-year-old daughter and 15-year-old son lived off-and-on with their father at his home in Harrah, about 22 miles (35.4 kilometers) east of Oklahoma City, and that the dogs lived there, too.
"My kids believe he deserves the punishment he gets," Depee said. "They want nothing to do with their father."
Edwards, 35, disputed the allegations when reached by The Associated Press.
"Pretty much everything you've heard is a complete lie," Edwards said Thursday. He said he was at work at the time and declined to comment further.
Edwards' daughter told investigators her father got mad at her on Tuesday night because the house was messy and the dishes were dirty.
"It set him off. He went to screaming and yelling at the kids," Depee said. "At one point he told them to get out of his house."
Depee said her daughter called her late that night to pick her up and that when they returned Wednesday morning, the dogs were missing. She said a co-worker of Edwards' who witnessed the incident told his daughter that Edwards had shot the dogs as discipline.
Court documents indicated the girl's uncle was the person who told her about the incident.
Investigators said the dogs' bodies were found about 100 yards from the residence.
Follow Emirates 24|7 on Google News.