Man kills 2 over unpaid cab fare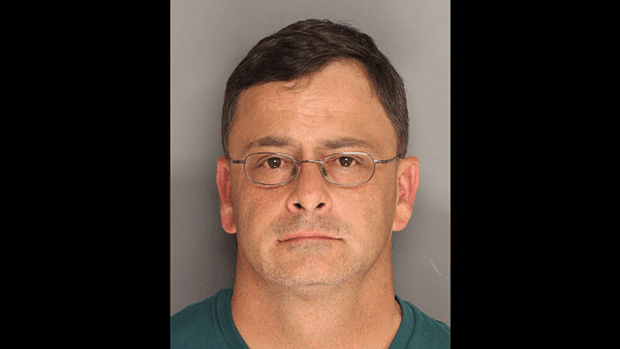 A South Carolina man faces two counts of murder after police say he confessed to shooting two people demanding an unpaid cab fare, burning their bodies and burying them in a shallow grave in his backyard.
Police records show that James Edward Loftis of Goose Creek, a bedroom community about 20 miles north of Charleston, was charged Sunday.
An arrest affidavit says that police went to Loftis' residence Saturday night after his wife went to the police station, saying her husband was having suicidal thoughts and had told her that he killed two people.
The affidavit says that Loftis, 39, later confessed to shooting two people who entered his house after the cab brought him back from a nightclub early Saturday morning. It was not immediately known if he had an attorney who could be contacted for comment.
According to the affidavit, Loftis said he went into his house and when the cab driver and another person banged on the front door demanding the fare, he opened the door and the two pushed their way inside.
Loftis told them he would get the fare, walked into another room and got a semi-automatic handgun and then fired eight times at the victims, according to the affidavit. He said he then took the cab and parked it on a street about four blocks away and went to a gas station where he bought five gallons of gas.
Later he said he cleaned the residence with bleach and put the bodies, the clothes he was wearing and the towels he used to clean the house in a hole in the backyard before setting them on fire. The bodies were later found in a shallow grave.
According to the police report, Loftis' wife had been in Columbia, about 120 miles away, when he told her by phone about the killings. She also said her husband has a history of mental issues.
Berkeley County Coroner Bill Salisbury has not released the names of the victims. Autopsies were conducted at the Medical University of South Carolina.
Goose Creek Police Department Maj. John Grainger said additional witnesses are being interviewed.
"We realize that many questions remain unanswered," he said in a statement. "Our focus will remain on the investigation and conducting it as thoroughly as possible."
Follow Emirates 24|7 on Google News.