Man lures 6-year-old with snacks, kills her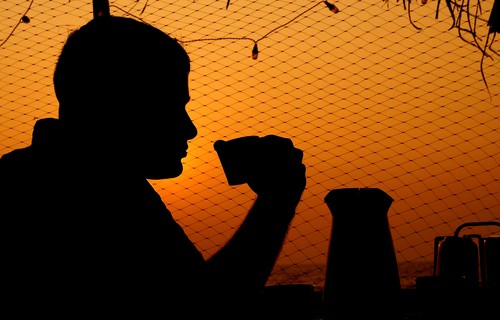 A man used snacks to lure a 6-year-old girl into his motel room in the southwest Missouri tourist town of Branson and strangled her, court records released Monday say.

John P. Roberts, 55, of Branson, remained jailed without bond in Taney County after being charged the day before with first-degree murder in the death of Jasmine Miller. Taney County prosecutor Jeffrey Merrell said he didn't know whether Roberts had an attorney and none was listed for him in online court records.

The probable cause statement said the girl's body was found Saturday under the bed in the Windsor Inn room where Roberts was staying alone. Police said in a news release that the discovery was made while officers were searching the area after receiving a lost child report.

Merrell said the girl and her family also were living at the motel. "My understanding is that this was an extended stay motel and that this was a temporary living arrangement," he said.

The Windsor Inn is on Branson's 76 Strip and a short walk from several attractions, including a water park and theater.

Paul Dubois, 36, of Branson, whose daughter was a friend of Jasmine's, is working to organize a candlelight vigil. Dubois, who said he is "fighting a brain tumor and cancer," recalled the first time he saw Jasmine during a birthday party for his daughter. He said the girl approached him when he was unable to push children on park swings.

"She hugged me and said it doesn't matter the fact that I can't do what other parents can do," Dubois said.

Police said it appears Roberts acted alone. He was released from jail earlier this month after posting $171 in bail in a Taney County burglary case.

The probable cause statement in that case said Roberts told police that he needed money for food, and "would arrange to pay the money back." Police found $23 in Roberts' wallet, and say he told them that's what was left from what he stole. His attorney in that case, Judson Wall, didn't immediately return a phone call from The Associated Press seeking comment.

Kristan Patterson, who used to live near Roberts, told KSPR-TV that she spoke to Roberts every day and knew him to be a kind man.

Windsor Inn resident Tammy Meyer said her children played with Jasmine, and she and her 17-year-old daughter helped search for the girl before she was found.

"She was just a doll," Meyer said. "I think I can speak for everyone here. We are in shock."
Follow Emirates 24|7 on Google News.