Man throws step-son under train to 'save' him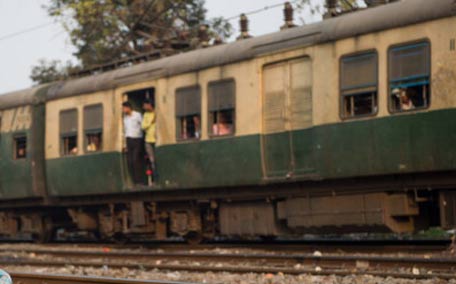 An Indian man threw his former girlfriend's young son under a speeding train in Mumbai to 'save him from a miserable life'.
He did not trust his ex-lover to take care of her four-year-old son after they ended their relationship recently, reported Mirror.

The 30-year-old man was in relationship with the child's mom for two years after she split from her husband. The suspect claimed that he ended the relationship with the boy's mom after he was convinced he was cheating on him.
However, he claimed he loved the young boy and worried the child would not be brought up properly. So when he met his ex-lover, he had hatched a plan to take the boy along and commit suicide after killing him to 'save him from a miserable life', the report added.
According to police, he took the boy to a nearby railway station and hurled the unsuspecting youngster under the wheels of an upcoming train. The boy's hand got chopped off but he survived.
And on seeing the youngster without an arm and alive, the suspect panicked and rushed him to hospital.
Doctors were able to save his life but he is still in intensive care.
Meanwhile, the woman lodged a complaint of kidnapping and he now faces charges of abduction and attempted murder.
Follow Emirates 24|7 on Google News.