Man wearing fedora, mask over eyes breaks into home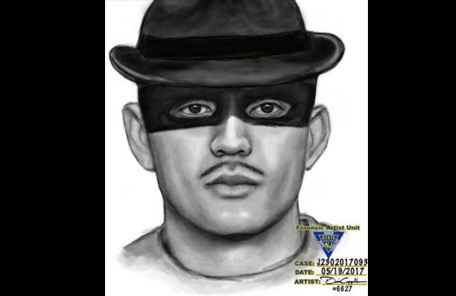 Police in New Jersey are trying to track down a burglar who wore a fedora and thin mask over his eyes when he broke into a home.
Belleville police said the man broke into a home around 3:45 a.m.
He grabbed a woman who woke up and dragged her into another room.
The woman's child then ran to alert a grandparent in the house.
The man got away with $20 from a purse in the home.
He was also wearing a neon green and black T-shirt and black basketball shorts.
Follow Emirates 24|7 on Google News.