Moroccan 'ogre' accused of raping 70 women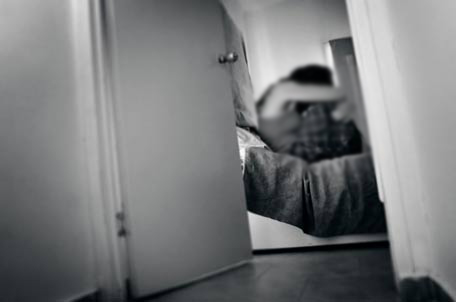 A married Moroccan man nicknamed "the Ogre" and suffering from infertility raped at least 70 women at knife point before he was arrested by the police in the North African Arab country, newspapers reported on Tuesday.
The man illegally used his car as taxi to hunt for women whom he took them to remote areas and raped them before robbing them.
Newspapers said the unnamed man began his crimes in 2011 and that many of his victims were unmarried girls, who lost their virginity.
"He is better known as the Ogre. He committed his crimes in many cities in the country and he raped them after threatening to kill them," a police source said.
Newspapers quoted his wife as saying her husband has been infertile since they married in 2005.

Man kills uncle over inheritance rift
A 20-year-old Egyptian man waited for his uncle to go into the mosque then attacked him with a knife, leaving him dead just as knelt down for prayers.
The man confessed to the police that he murdered his uncle following a dispute over an inheritance in the Northern Mediterranean port of Alexandria.
Newspapers said the man, who is from another Egyptian city, came to Alexandria and waited for his uncle to come to the mosque for the noon prayers.
After stabbing his uncle many times while praying, the killer ran away but was caught by police men who had rushed to the area following calls from residents.
Follow Emirates 24|7 on Google News.