Mother gang-raped in front of three-year-old daughter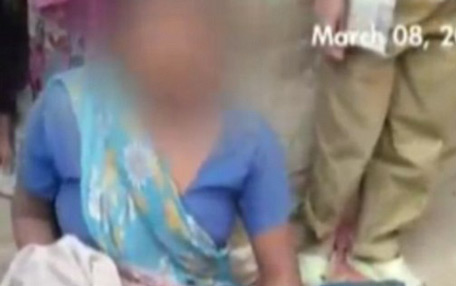 A 28-year-old woman was gang-raped in a bus in India and her three-year-old daughter was made to witness it all.
The rapists even killed her 2-week-old son too, reports Indian daily The Times of India.
The little girl gave an witness account to the authorities.
The woman had gone visiting her sister and was on her way back home when the ghastly incident occurred.
She met two men at a bus station and they forced her inside a bus and attacked her.
The little girl somehow managed to find her way out of the bus. She was later found next to her unconscious mother by the roadside.
The victim later found that her son had died when the men had flung her child on the ground.
She was taken to a hospital where she is now recovering.
This incident came to light after a long series of cases were reported of rape against women and children in urban India.
Follow Emirates 24|7 on Google News.