Murdered Iceland woman strangled, tossed into ocean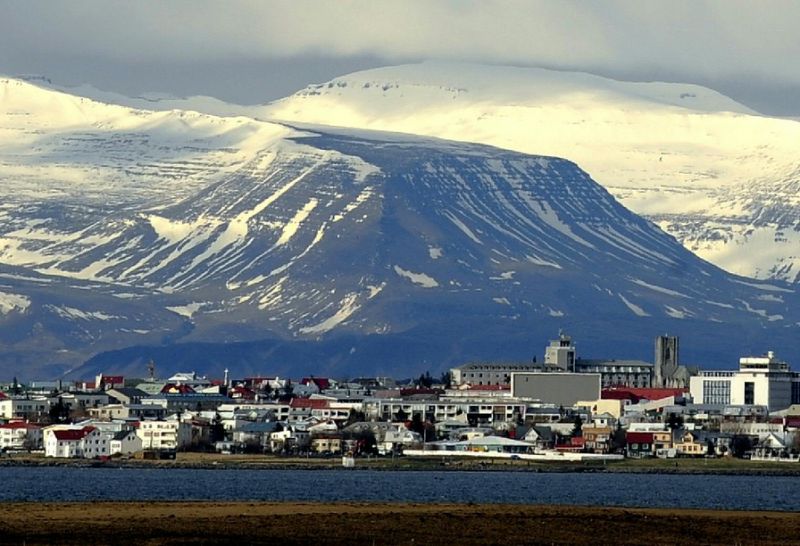 An Icelandic woman whose mysterious disappearance and death last month shocked the tranquil island nation was reportedly strangled before being thrown into the ocean where she drowned, media reported.
Birna Brjansdottir, 20, was found dead on a beach on January 22, eight days after she vanished. Her disappearance prompted the largest ever search and rescue in Iceland, where homicides are extremely rare.
Sources close to the investigation told Icelandic public broadcaster RUV late Monday that preliminary conclusions from the autopsy showed Brjansdottir was still alive when she was thrown into the ocean and that she had water in her lungs, indicating drowning as the cause of death.
Police on Tuesday refused to comment on the information, pending the final autopsy report.
A sailor from Greenland whose trawler was in Iceland the day Brjansdottir went missing is being held in connection with her disappearance.
Iceland's Supreme Court on Tuesday rejected a request for the man's release.
Video surveillance footage from January 14 showed Brjansdottir stumbling through snowy and foggy streets by herself around 5:00 am as she bought a kebab.
Her shoes were later found in the port of Hafnarfjordur, south of Reykjavik, not far from the dock where the Polar Nanoq trawler was moored.
Video surveillance cameras also showed a small red car, a Kia Rio, parked near the vessel around 6:30 am — identical to a vehicle observed near the spot where Brjansdottir was last seen.
Traces of Bransdottir's blood were later found in the red car, which had been rented by sailors from the trawler. Signals from her mobile phone indicated she was taken to Hafnarfjordur in the same vehicle.
The Polar Nanoq had weighed anchor just hours after the girl went missing but members of Iceland's elite police force, known as the Viking Squad, flew out to the ship by helicopter to question the crew.
With a population of 330,000, Iceland has registered an average of just 1.8 murders per year since 2001, according to police statistics. The killers are often under the influence of alcohol, or mentally unstable.
Follow Emirates 24|7 on Google News.