Tarun Tejpal formally charged with rape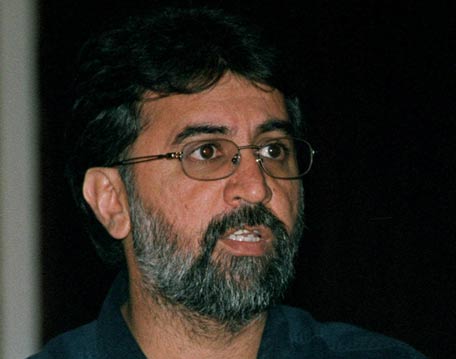 Indian police Monday formally charged a former news magazine editor with raping a female colleague in the holiday state of Goa, in a case that has dominated local media headlines.
Tarun Tejpal, 50, the founder of top investigative magazine Tehelka, has been in custody since his arrest after the alleged incident in a hotel lift in the southern seaside state in November.
Investigating officer Sunita Sawant filed a 2,684-page charge sheet before a court in the state capital Panaji, laying down charges including sexual harassment, outraging modesty and rape of Tejpal's colleague.
The woman, who has quit the magazine since the scandal broke and who cannot be named for legal reasons, has told police she was molested twice in the lift during a magazine-sponsored event in the state.
"There is sufficient evidence available in the form of documents, statements and electronic records on record to prove that... was raped, sexually harassed, and her modesty outraged inside an elevator ... by her own employer Tarun Tejpal," the charge sheet reads.
The case made front-page news in India for days, coming at a time when sexual assault is under the spotlight following the fatal gang-rape of a student on a Delhi bus in December 2012, which sparked widespread protests.
The magazine has reported forcefully on gender inequality in India recently, highlighting police and judicial insensitivity to rape victims as well as the misogynistic attitudes of many Indian men.
It has been accused of hypocrisy and trying to cover up a serious crime after staff were sent an email last week saying Tejpal was stepping down for six months for "misconduct".
Police say their investigation gathered CCTV footage showing the pair entering the elevator -- although there was no camera inside it -- and other evidence including email and SMS exchanges between them.
Tejpal has denied the allegations.
Follow Emirates 24|7 on Google News.