Teen plans 'kangaroo bomb', arrested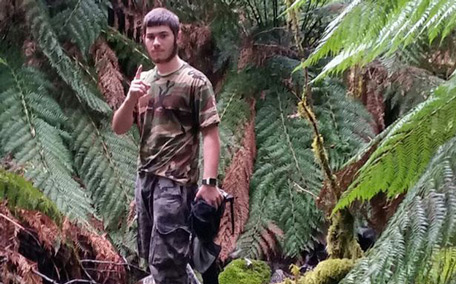 An Australian teenager facing terror charges allegedly discussed stuffing a kangaroo with explosives, painting it with the Daesh symbol and setting it loose on police, media reported Thursday citing court documents.
Sevdet Besim, 19 - who was arrested in counter-terrorism raids in Melbourne in April - pleaded not guilty to four charges related to planning an attack during Anzac Day commemorations for Australian and New Zealand Army Corps troops who died in combat.
A fifth charge of conspiring to commit a terrorist act was dropped.
Prosecutors alleged that Besim had online conversations with another teenager based overseas, which involved using the marsupial during an attack.
"Communications resume in the early hours of Thursday 20 March 2015 with an image being sent by Besim with a comment of 'look what I got ahaha'," the Australian Broadcasting Corporation reported, citing court documents.
"The conversation continues with Besim detailing what he did that day and they have a general discussion around animals and wildlife in Australia including a suggestion that a kangaroo could be packed with C4 explosive, painted with the Daesh symbol and set loose on police officers."
Besim also allegedly said "I'd love to take out some cops" and "I was gonna meet with them then take some heads ahaha".
His court appearance came two days after authorities charged an 18-year-old Sydney teen with collecting documents on ways to stage terrorist acts.
Canberra has been increasingly concerned about home-grown extremism and raised the terror threat alert level to high in September 2014.
Authorities have conducted a series of counter-terrorism raids in various cities, while the government has passed new national security laws.
Besim was remanded in custody and will appear in the Victorian Supreme Court on February 3.
Follow Emirates 24|7 on Google News.