Teen stoned for meeting boy from another village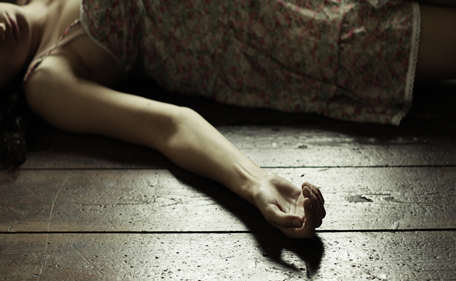 In an act of honour killing, a 19-year-old was stoned to death by her father and brother for meeting a boy who belonged to another village, UK's Mirror reported.
Post mortem reports revealed the girl, Pratibha died due to strangulation.
As per the police investigation the girl was dragged into the fields and stoned. She was later strangled to death.
In order to hide her identity, the father and brother smashed her face beyond recognition.
The body was spotted by her friend who could not identify who the victim was. She was shocked to know that the deadbody belonged to her friend.
When the culprits were arrested, cops found that their statements varied. The brother claimed, Pratibha was killed by her lover, phone records proved otherwise. Eventually the two gave in and confessed to the crime.
The victim's other brother ssid he was neither shocked nor surprised that his sister was killed.
Dad throws baby out of flat for crying
In a bizarre incident, a 35-year-old Serbian man threw his 15-day old baby as she kept crying constantly and did not let him sleep, UK's Mirror reported.
Nemanja Petrovic, 35, claimed her was trying to sleep at 5.30am when his baby girl began crying
Unable to tolerale the noise he threw her out of the window, the baby died when she hit the ground.
Nemanja was arrested for killing his daughter and he has been taken for psychiatric treatment.
Police is still investigating where the child's mother was at the time of the incident.
Follow Emirates 24|7 on Google News.