Thieves snatch jewels from Paris art show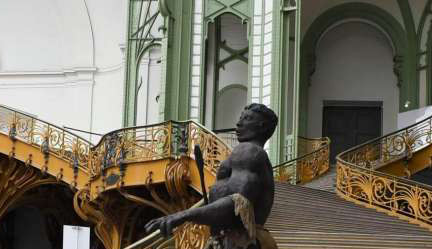 Thieves snatched 200,000 euros ($215,000) in jewels from an art fair in Paris at the weekend, police said on Monday.
Exhibitors were packing up their stands at the Grand Palais exhibition space in the French capital on Sunday when one person distracted the seller and another made off with a box of jewels.
The theft took place during Art Paris Art Fair 2017, a show of modern and contemporary art held a short distance from the prestigious Champs-Elysees avenue.
The event brought together work from 140 modern art galleries from around 20 countries.
The theft follows a string of jewel heists in and around France in recent months.
On March 25, an armed gang working in broad daylight stole millions of euros worth of gems from a Cartier store in Monaco - a tiny principality on the French Riviera.
All the loot from that robbery has been recovered and four people have been arrested.
In Paris, several suspects remain in custody over the high-profile robbery of US reality TV star Kim Kardashian.
Kardashian was tied up in a luxury Paris residence and robbed at gunpoint of jewellery worth around nine million euros.
Follow Emirates 24|7 on Google News.