Woman beaten up for looking different from profile image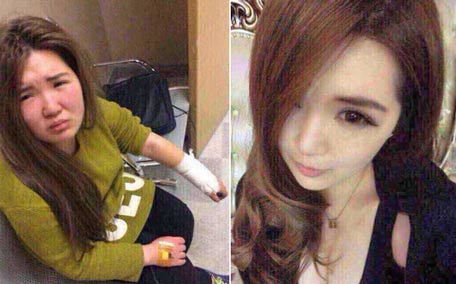 A 32-year old woman was beaten up black and blue by her date when they met up for the first time after chatting on a social networking site in china, Metro reported.

Huang Mao was excited to date Xiaojin Tuan, whom he met online who looked like a 'goddess' that he spent £5,300 ($8,098) to meet her in her home town in east China.

While he was at the restaurant a girl with a fat face and acne approached his table and sat beside him.

With Tuan's image etched in his mind, Mao was shocked to see a very different face and began arguing with the lady for deceiving him.

Mao then punched her in the face and when she fell to the floor, he stamped her as well.

Hotel staff separated the two , detained them and took Tuan to the hospital.

However, the woman did not file a case and the couple parted on friendly grounds promising not to date online ever again.
Follow Emirates 24|7 on Google News.