Dubai building permits totalled 22,243 in 2012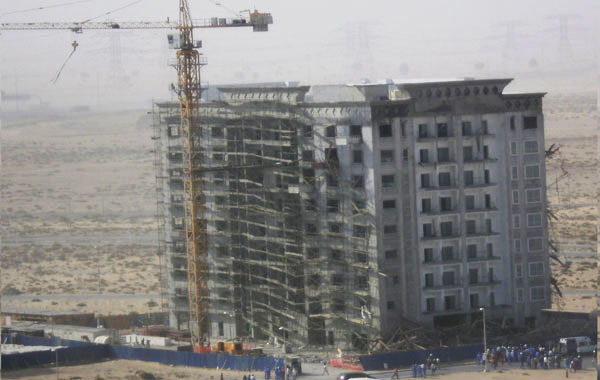 The Building Department of Dubai Municipality last year permitted to construct 23,243 buildings in Dubai, indicating the revival of the construction industry.
Eng. Yusuf Abdullah, Acting Director of Buildings Department referring to the annual report stated that the civic body has also updated the register of consulting and contracting companies as per the record of the Economic Department. There are currently 632 consulting offices and 5,635 contracting companies in Dubai.
"Total construction permissions include 12,952 private villas, 1,366 commercial villas, 2,182 industrial buildings, 2,227 facilities, 3,339 multistory buildings and 1,117 floor additions. The licensed transactions reached 14,376. The buildings under construction totaled at 11,723 and verification at 20,466. There were 9,101 violations resulting in 989 penalties," he said.
The department issued 2,421 completion certificates for implemented projects. Number of applications to change the consultants and contractors reached to 1,664, while the disputes amounted to 287. The department also demolished 197 sites during the year. The officials inspected 98,891 sites in different areas of the city.
These numbers indicate the revival of construction industry and the civic body undertakes all these procedures and inspections to confirm the safety of buildings and protect the lives of public in line with the vision of Dubai Municipality to create an excellent city that provides essence of success and comfort of sustainable living, Eng. Yusuf added.
Follow Emirates 24|7 on Google News.