Dubai cameras shine light on killers' dark arts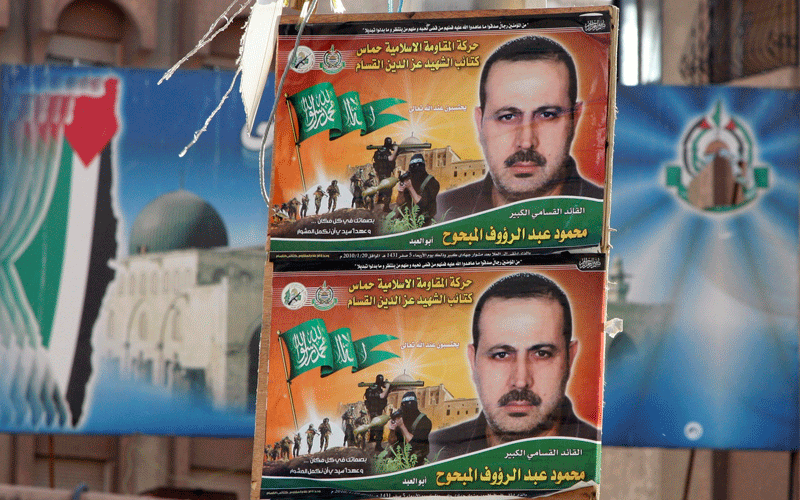 Suspected Israeli assassins have inadvertently given the world an unusual master class in clandestine killing in broadcast surveillance video of them going about their murderous trade.
There is cold-eyed admiration in the intelligence community for a near flawless "hit" by the nondescript group of travellers who executed a Hamas commander undetected within hours of his arrival in Dubai thanks to strong teamwork and preparation.
Putting aside questions of morality -- not core concerns in espionage -- security experts say the skills on display to a fascinated global TV and online audience are those of a national intelligence service adept at hiding in plain sight.
The fact that no one can definitely say which one -- despite strong signs it was Israel -- simply underscores the notion that this was a truly clandestine state service at work, they say.
"They got in, killed the guy and disappeared, without leaving proof of who they were," said Robert Ayers, a former US intelligence officer.
"It doesn't get any better than that."
Israel has not denied or confirmed it played any role.
As Dubai decided to publish the photos, experts say the fact they would be caught on security cameras could have been factored in.
Hamas military commander Mahmoud al-Mabhouh was killed on January 19 in his hotel room in what Dubai police say they are near certain was a hit by Israel's Mossad spy agency.
The killers and their support team -- shorts-wearing tennis players, a black-haired young woman in a business suit, heavyset men in leisure gear, a bearded middle-aged man wearing a cap -- look forgettable. Not too smart, not too dowdy. Like anyone.
"The best intelligence agent in the world is five foot six, balding and pudgy," said Ayers. "Being middle-aged can help."
Dubai authorities rapidly dissected the operation thanks to the ubiquity of surveillance cameras at hotels and the airport. The images have bounced around cyberspace, providing a gripping dose of the "reality TV" in vogue among global audiences.
"This was not a drone killing, or some kind of video game. This was visceral," said Roderick Jones, a former British Special Branch police officer.
Dubai is hunting for at least 26 people over the killing, and some commentators have been struck by the number, suggesting this is a cumbersome number for an assassination squad.
But the prevailing view in the intelligence community for now is that this indicates the seriousness of the killers' intent.
"It's entirely normal. Things can and do go wrong, and if they do, you need to get out. For that you need support," a former member of a European intelligence service said.
"On the video they do a good job of looking relaxed. This comes from knowing you have backup in the field," he added.
Phillip Knightley, a historian of espionage, said the size of the team was not excessive, saying: "You can never have too many people on the ground."
The team may not have known which hotel Mahbouh was going to, requiring them to stake out several. They could not be sure he would not have bodyguards, so men had to be on hand for that.
Some team members may have flown to Dubai beforehand for reconnaissance, or afterwards to gather up loose equipment and paperwork or watch how police were handling the case.
LARGE TEAM INDICATES SERIOUSNESS
Mahbouh had to be followed in Dubai. Surveillance is labour intensive: The more spotters are tracking a target, the less chance there is that the target detects it. Normal "foot surveillance" of a single target needs five people, Ayers said.
"The use of a large team lents itself to the idea that it was professionally planned," said security expert Henry Wilkinson of Janusian risk advisory consultants.
Outside the Middle East, it is the killers' use of cloned passports of real nationals of Britain, Ireland, Australia and France that has caused the most uproar.
Some analysts suspect the governments of these countries may order a downgrading of intelligence cooperation with Israel for a few months as a form of retaliation.
Israel, believed to give more actionable intelligence to these nations than it receives from them, may not be that worried. But it will likely stop using passports of those nations for a couple of years or so, to mollify concern.
While governments may be publicly aghast at the use of false passports, they know the tactic is a fact of life in espionage.
Follow Emirates 24|7 on Google News.