Dubai developers converting office towers to hotels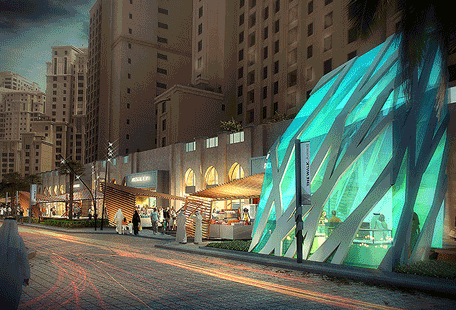 Dubai Properties Group (DPG), the development arm of Dubai Holding, has received over 20 applications from developers who want to convert their office projects into three and four hotels/or serviced apartments, a senior company official has revealed.
"We have received more than 20 requests from developers who wish to convert from office or mixed-use plots to hotel/ service apartments across all our destination and we are doing that," Mohammed Al Habbai, Chief Officer for Urban Planning and Infrastructure, DPG, told Emirates 24|7 during the ongoing Arabian Travel Market.
On Monday, Dubai Holding launched new commercial incentive packages to encourage hospitality industry investors to enter the three- and four-star hotel segment in the emirate.
The total number of rooms estimated from Dubai Holding's 40 plots is between 7,500 and 8,500 rooms. Eighteen of the plots are in Tecom Investment's communities, while the other 22 plots are situated across DPG's destinations and districts.
DPG is the master developer of Dubailand, Business Bay, Jumeirah Beach Residence (JBR) and Culture Village.
In September 2013, the Dubai government had announced financial incentives, especially to develop more mid-range hotels, has got a fantastic response.
Under the incentives, companies will be granted a concession on the standard 10 per cent municipality fee which is levied on the room rate for each night of occupancy, land transfers will become easy with approvals being centralised and given within three months.
Dubai is the host city for World Expo 2020, which will be held for a period of six months - from October 20, 2020 to April 10, 2021.
-- Dubailand's future
Asked how Dubailand, a multi-billion-dollar entertainment and leisure district with theme parks being the priority, was positioning itself now, Al Habbai said: The vision still hasn't changed… Dubailand will be one of the top destination in Dubai. We will butterfly garden, IMG theme park, lost valley by end of December."
He added that most of the project either by DPG and other private investors were on track and expected to be completed before 2020.
Dubai Holding, Al Habbai revealed, was in discussion with Universal Studio to host a theme park in Dubailand.
"Dubai Holding is in discussion with Universal," he said, without giving any details.
--Culture Village
Focusing on development of retail and hospitality segment, DPG said it is working to enhance The Walk at JBR, while it was in final discussions for an operator for its Bay Square, a hotel development in Business Bay.
"We are in discussion with an operator for Bay Square and we will announce it soon. The work on The Walk will be completed by year-end," he added.
In October 2013, DPG said it was building an Arabic-themed creek side destination, interconnected by promenade walkways, landscaped features, a retail souk and a mixed-use complex overlooking the creek.
"Infrastructure work is continuing in Culture Village and we expect to complete it by year-end," Al Habbai disclosed.

Follow Emirates 24|7 on Google News.